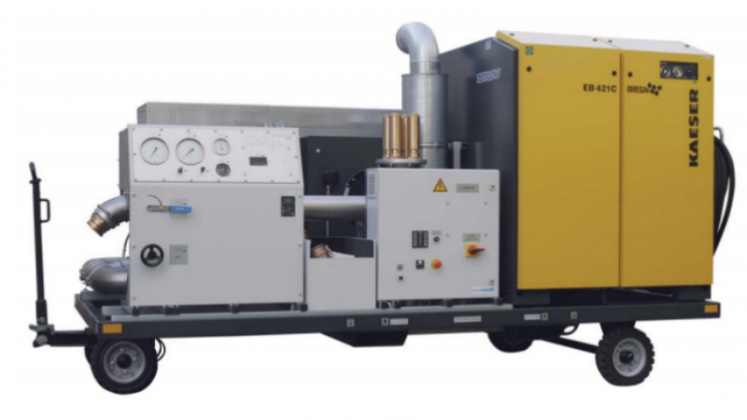 TEST-FUCHS Group is one of the first A&D (Aerospace and Defense) customers to select the recently launched IFS Applications 10 as its global Enterprise Resource Planning (ERP) and Maintenance Repair & Overhaul (MRO) solution. Headquartered in Austria, IFS says TEST-FUCHS chose IFS Applications 10 because of its industry-specific capabilities, completeness of solution and long-term aerospace and defense industry experience.
"As a fast-growing international technology and engineering company, it is essential that our operations are supported by enterprise software that can adapt and scale at the same rate as the business," said Armin Havlik, CFO, TEST-FUCHS Group. "The flexibility of IFS Applications and the numerous optimization possibilities to further refine our business processes was a key factor in our decision, as was its built-in internationality, which enables TEST-FUCHS to easily adapt to country-specific requirements."
TEST-FUCHS
TEST-FUCHS develops and supports test equipment, ground support equipment and components for the aerospace industry. The family-owned company delivers high-tech products to airlines, original equipment manufacturers (OEMs) und maintenance repair and overhaul organisations (MROs).
TEST-FUCHS has developed and manufactured test systems for more than 100 different aircraft types. It manufactures test systems for hydraulic, fuel, electric, electronic, pneumatic and mechanic components. The product scope includes:
customer specific prototypes
modular test benches
standard test systems.
In the aviation industry, users value short delivery times with high quality. Other key activities are the manufacture and maintenance of aerospace components and pumps for helicopters, aircraft and military vehicles plus the production of actuators and valves for the space industry.
The TEST-FUCHS IFS implementation
TEST-FUCHS will roll out the IFS applications across Austria, Germany, Italy, France, UK, USA, Singapore and China. The implementation will cover:
preventive maintenance
fleet and asset management
component MRO
manufacturing
human resources
financials
supply chain
CRM
service management
document management
quality management
quality assurance.
The combination will support TEST-FUCHS' global mechanical engineering and maintenance operations which serve some of the world's major aircraft manufacturers and airlines, including:
Airbus
Boeing
Embraer
Air France
British Airways
Emirates
Singapore Airlines
Sikorsky.
In addition to the new deployment, TEST-FUCHS will enter into a long-term strategic partnership with IFS. The aim of this is to 'assist aerospace and defense sector organisations react to industry changes' – by implementing IFS Applications.
What does this mean
The competition to supply MRO solutions continues to heat up. IFS has won TEST-FUCHS, which is a major supplier to the aerospace and defense sectors.
The breadth of the implementation is notable. Perhaps more so is the long-term strategic partnership which IFS has signed with TEST-FUCHS. If IFS can exploit this TEST-FUCHS will be an entry and confirmation point to the range of organisations with which TEST-FUCHS already does business.