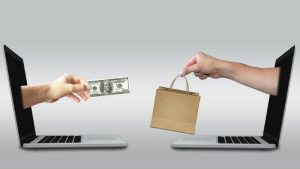 Adobe, the maker of the popular Photoshop and Illustrator creative programmes, agreed to purchase Magento Commerce for $1.7bn in a bid to capture a bigger share of the eCommerce market from competitors such as Salesforce, Oracle or Shopify.
The Photoshop software provider is making its third-biggest acquisition to create an end-to-end system for designing digital ads, building e-commerce websites and other online customer experiences and transactions, the company confirmed in a statement.
Magento brings together digital commerce, order management, payment, shipping and predictive intelligence into a unified commerce platform enabling shopping experiences across a wide array of retail sectors. It also helps merchants sell products through social media ads. The platform supports more than $155 billion in gross merchandise volume, and customers include Paul Smith, Canon and Rosetta Stone.
According to Scott Webb, President at digital services and solutions agency, Avionos, "Adobe's acquisition of Magento Commerce continues to demonstrate how integral commerce is to the customer experience. We continue to see customer experience platform providers recognize that an integrated customer journey includes a rich shopping experience."
Consolidation to continue?
Adobe has sought to diversify from the digital media products that made it one of the world's largest software companies. In 2009 Adobe bought Omniture, which made the company a major player in digital advertising.
The Magento purchase would see the company compete with cloud-based commerce services from Salesforce, Oracle, IBM and SAP SE. The Magento platform is built on proven, scalable technology supported by a vibrant community of more than 300,000 developers.
Adobe's acquisition is further evidence of the consolidation taking place in the eCommerce marketplace. In 2016, Salesforce bought Demandware for $2.8 bn. Service providers are increasingly recognising the need to unify both B2B and B2C commerce capabilities to enable a more holistic and seamless approach to the customer experience that reaches across multiple touch points.
The acquisition is expected to close in the third quarter of Adobe's 2018 fiscal year, pending regulatory approval. Adobe will gain access to Magento's mid-market and large corporate customers and gain a foothold in physical store and online transactions.
Webb concludes: "It's important for businesses to own the eCommerce experience—and the customer—from end-to-end, and not outsource or give up margins and this move is Adobe doing just that."
Magento always had a bit of a Cinderella reputation, when compared to other competitor cloud-based platforms such as Demandware, Hybris or IBM's Websphere. The key to the platform are the thousands of modules or pre-built extensions that cover all aspects of the eCommerce eco-system.
These extensions allow businesses to quickly ramp and iterate their commerce capabilities for different scenarios in a rapidly evolving digital landscape. However, for some business users, Magento extensions always appeared to become available much later than competitor platforms. Hopefully, the acquisition by Adobe should improve the development cycle of these extensions for new eCommerce features and functionalities in the future.
What does this mean
For Adobe, adding the Magento platform to their existing suite of services, make perfect business and strategic sense. Adobe and Magento share a list of joint customers including Coca-Cola, Warner Music Group, Nestle and Cathay Pacific who will benefit from the addition of Magento to Adobe Experience Cloud. Mark Lavelle, CEO, Magento commented: "Adobe and Magento share a vision for the future of digital experiences that brings together Adobe's strength in content and data with Magento's open commerce innovation. We're excited to join Adobe and believe this will be a great opportunity for our customers, partners and developer community."
It will become one of the few companies with a comprehensive service offering across content creation, marketing, advertising, analytics and now eCommerce, enabling real-time experiences across the entire customer journey. Hopefully, this will enable Magento Commerce to mature and become a real challenger to the other players in the eCommerce landscape.