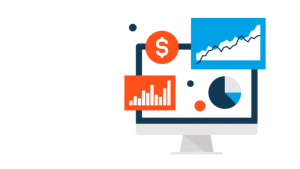 Tradeshift has launched a cloud platform to bring supply chain payments, supply chain finance and blockchain-based early payments together in one complete end-to-end solution, Tradeshift Pay.
With Tradeshift Pay, Tradeshift is taking aim at a US$9T problem – namely, global capital trapped in accounts receivables as a result of archaic payment practices and the digital disconnect between large business buyers and their suppliers.
Vinay Mendonca, Global Head of Product and Propositions, Global Trade & Receivables Finance at HSBC said, "Modernising trade and supply chain solutions is a strategic priority for HSBC. We are investing heavily to enable simpler, better and faster experiences for clients. Our partnership with Tradeshift allows us to provide fully digitised and automated working capital propositions across the entire supply chain ecosystem, supported by the breadth and depth of our global network. We are really excited to offer our clients a full range of integrated propositions across the financing and payments spectrum."
Tradeshift Pay
Tradeshift Pay introduces an end-to-end supply chain payments and finance solution to enterprises. Using a single unified wallet, buyers can take advantage of a wide range of payment options, including:
virtual card payments of invoices and purchase orders
dynamic discounting
supply chain finance through bank partners
blockchain-based payments.
The platform works both on and off blockchain. As such, businesses can provide smaller unbanked businesses and enterprises access to electronic payments and finance, anywhere in the world. The net effect is that sellers are paid faster. The current EU and US average delay is 30-45 days. This can drop to a couple of days. It is this which addresses the US$9T liquidity issue.
As a multi-finance solution, Tradeshift Pay has the support of more than a dozen major banks and card providers. These include HSBC, Santander, and CreditEase.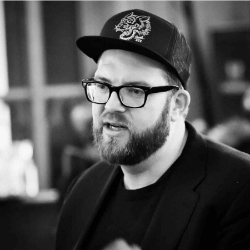 Christian Lanng, CEO and Co-founder, Tradeshift said: "In an industry where 50% of US payments are check-based and companies around the world struggle to access finance and payments, Tradeshift Pay is a real enabler for the digitally connected economy.
"For the first time, businesses can go to one single wallet to handle all their payments, end-to-end, across all channels. And for the first time, you can do both regular and blockchain-based early payments in one platform in the cloud."
Tradeshift
Founded in 2010, Tradeshift (headquartered in San Francisco) claims to be the world's largest business commerce platform connecting buyers and sellers. Tradeshift connects over 1.5 million companies across 190 countries, processing over US$500B in transaction value. Its supply chain marketplaces contain more than 35 million SKUs. Procurement, treasury, and Accounts Payables departments use Tradeshift's supply chain payments and marketplaces. With access to more than 200 third-party apps, participants can also build their own applications. Tradeshift is headquartered in San Francisco.
As a market leader in supply chain payments – which includes accounts payable automation, e-invoicing, and global tax compliance solutions – Tradeshift offers innovation to a growing B2B payments market. This is expected to reach $2.2 trillion globally by 2020.
Enterprise Times: what does this mean
Tradeshift claims to be the largest business commerce platform, with US$500B in transaction vales. Curiously, SAP Ariba claims 3.3M businesses over 190 countries but spending almost three times as much at US$1.6T in transactions.
Which is largest really does not matter. What does is that new supply chain payment models are coming, and with blockchain aspects – like with Tradeshift Pay. In the latter's case, in contrast to SAP Ariba, selected banks are a key part of the puzzle. Supply chain and logistics is moving from goods ordering and handling to becoming one total, trackable – especially if with blockchain – process.