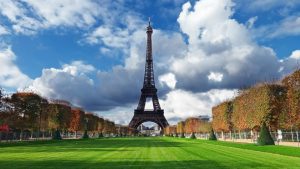 Adaptive Insights has announced that it has strengthened its presence in France. Enterprise Times caught up with Rob Hull, Founder and Chairman of Adaptive Insights at Suiteworld this week. Adaptive Insights has a long history of working with NetSuite.
Keeping close to NetSuite
Up until the acquisition by Oracle, NetSuite had an OEM agreement with Adaptive Insights to sell their business planning product. The acquisition and subsequent integration with the Oracle financial planning cloud ended that relationship but not the customers contracts. Hull confirmed that many, but not all the customers, have moved from the NetSuite direct relationship to an Adaptive Insights one. The remaining few are on multi-year contracts with NetSuite but he believes that they will all come across in time.
According to Hull the biggest fear among clients was that the integration would no longer exist. The relationship between the two companies is still strong though. This is probably because the personnel within NetSuite are broadly the same as before. While there are subtle changes in the culture, NetSuite has often amended the Oracle processes to fit its own culture. An example of this was the Safe Harbour statements at the start of each keynote, each of which were given the NetSuite treatment in a humourous way.
Every cloud has a silver lining
The ending of that agreement also enabled Adaptive Insights to reinvigorate its relationships with other ERP vendors and Hull indicated that more integrations will follow. The solution already integrates with Plex, Sage Intacct and Workday cloud solutions. There are also several integrations with on-premise systems such as Quickbooks, Dynamics, Oracle and SAP.
The integration with NetSuite is still robust. Tom Bogan, CEO of Adaptive Insights. "We pioneered cloud planning for finance and NetSuite pioneered cloud ERP. Together these purpose-built cloud platforms offer companies an integrated platform that enables far more business users to plan, analyze performance, and speed their decision making—and that's a true competitive advantage today."
Added to this the recently announced Sales Planning Cloud, Adaptive Insights for Sales will also draw CRM data from NetSuite. This will help Sales leaders with their own planning, in their own language.
Continued International expansion
Adaptive Insights has often followed NetSuite as that company expanded. They are already in UK, Canada, UK, Australia and Japan, each of which NetSuite also has a strong presence in.  Last year they put a presence in Nordics and this year in France. France is often see as a difficult market to crack, yet Adaptive insights has strong partners there already in Alsight, Censio, Generation Conseil, Iena, Kelerian Group, and ViaReport. Its presence has reached a point where they need to recruit locally in sales and support to fuel the continued growth.
With the NetSuite growth in China, it will become its 2nd largest market in 2019, we asked Hull about a presence there. Perhaps surprisingly he replied: "Wouldn't put china high on list (but we) need to re-evaluate in next six month". He will also look to increase presence in Benelux and Germany in the near future.
European growth is important to Adaptive insights, according to Hull  it has had a "Fantastic year". Fred Gewant, Chief Revenue Officer of Adaptive Insights added: "Companies are looking for an easy, yet powerful planning platform that can be used by everybody that plans. We see a tremendous opportunity to deliver the Business Planning Cloud in France as organisations of all sizes implement business planning orchestrated by finance. Now with a dedicated team in-country and a strong partner network, we're well-positioned to help French organisations transform their business planning process."
What does this mean
Mark Woodhams, Managing Director, EMEA at NetSuite indicated that France was one of the key target markets for NetSuite. Perhaps even more so than Germany in the short term. He said that the French market is more ready for cloud software.
As NetSuite invests in its own growth there are opportunities for its braver partners. But can they create a presence in each of the markets that NetSuite is expanding in? The problem for partners is the cost of expansion and associated risk is larger. Adaptive is one of the larger companies in the ecosystem and is pushing its growth alongside NetSuite.  However, its reticence to enter China means that others have an opportunity to take advantage. It will be interesting to see who make a move for the FP&A market in area areas such as Brazil and the other countries that NetSuite is heavily investing into.
This challenge is not just for Adaptive Insights and its competitors. Other partners will need to consider how quickly they follow NetSuite internationally.