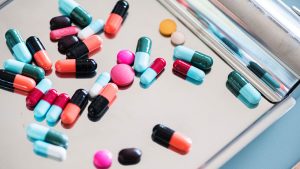 Cambridge-based BenevolentAI has raised $115 million from new and existing investors. The funding values the company at around $2 billion. It takes the money raised by the company to over $200 million. The majority of the new investors come from the US which sees the company widening its investment base.
The company plans to spend the money to scale up its drug development activities. It also wants to broaden the disease areas that it focuses on. The question is what areas is it looking to expand into? The company has not been shy in spending money and targeting new diseases.
In February BenevolentAI acquired a UK state-of-the-art drug discovery and development facility in Cambridge. Since then it has announced two major focus areas. The first is to develop a cure for age-related macular degeneration (AMD). This is an eye disease that affects millions of people every year around the world. It's second announcement was to find a cure for Parkinson's disease.
New diseases are only part of the spending plans for this investment. The company plans to invest more money in its self-learning system. It will also extend the capabilities of its AI platform. The company is also planning to widen the scope of its work into other science-based industries.
Ken Mulvany, Founder and Chairman of BenevolentAI commented: "We are very pleased with the response to the fundraising. It reflects the rapidly growing global interest in the emerging AI pharmaceutical sector and a recognition of our place as the dominant player within it.
"We have come a very long way since we founded the business in 2013. The capabilities of our technology didn't exist 6 years ago. We have now pioneered into a fully integrated, AI enabled drug development company with the ability to deliver better medicines at radically decreased drug development times. The efficiency ultimately means patients will receive the right medicines, at a lower cost, in less time."
What does this mean
Pharmaceutical companies invest over $180 billion per year in new drug discovery. Compared to the big players, BenevolentAI is a very small player. However, if its numbers are to be believed, it is already making inroads into the industry. It claims that it can: "cut early stage drug discovery by four years and potentially improve efficiencies in the entire drug development process by 60% against pharmaceutical industry averages."
This is a serious level of disruption especially in an industry where companies with just one successful drug can change hands for billions of dollars. Success could see the current $2 billion valuation increase by several orders of magnitude. However, this is also an industry where success can be elusive. There will be a lot of organisations watching what BenevolentAI is doing.