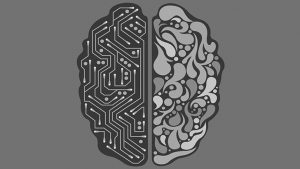 Private AI company, BenevolentAI, has acquired a UK state-of-the-art drug discovery and development facility. The facility is located on the Babraham Research Campus in Cambridge. AstraZeneca, Medimmune, One Nucleus and RxCelerate are all backers of the campus.
In January 2018 Babraham Research Campus announced a new bio-incubator and life science accelerator programme. This has already begun to attract start-ups. Some of these have come from the nearby Cambridge University.
BenevolentAI has declined to name the company it has acquired or the amount paid. However, it is likely that it chose a Cambridge-based company because of the strong bio-engineering, life science and AI research work done at Cambridge University. This should ensure a highly qualified workforce for BenevolentAI.
According to Ken Mulvany, founder and chairman of BenevolentAI: "We have built an artificial intelligence technology that can read and understand the world's biomedical information, then perform complex reasoning, to tell us things about disease never understood before. This enables us to discover new medicines like no other organisation and drive cures for diseases that were previously untreatable. 
"The acquisition has expanded our scale and capability overnight and created something that previously did not exist – an AI company truly integrated across every stage of the drug discovery process."
Why did BenevolentAI look at Cambridge?
Cambridge University has a reputation for bioscience and technology spin-offs. Many of these are setup by its alumni and staff. It has built a number of research parks around the city. It offers offices and assistance to companies using these facilities. While it has no direct stake in the Babraham Research Campus, it does have research programmes with several of the companies on the campus.
In 2015 Cambridge University received a £10 million grant from the Leverhulme Trust to work on AI. It is now seen as one of the leading universities in the world in this field. It also has strong links with the pharmaceutical industry.
In 2015 the Alzheimer's Research UK chose Cambridge as part of a £30 million investment into research. It established one of its flagship Drug Discovery Institutes at the university. BenevolentAI has its own Alzheimer's projects. This further strengthens the case for buying in Cambridge.
BenevolentAI has its own deep links with Cambridge University. A search of LinkedIn and the Cambridge University Alumni site shows several senior members of staff who graduated from Cambridge University. When combined with the university's reputation in the fields of drug development and AI, it makes sense that it would look to acquire facilities in the city.
What does this mean?
The UK has a strong record in research and UK universities are well regarded when it comes to leading edge subjects. This deal will give BenevolentAI access to both a new facility and a skilled and local workforce.
Using AI to develop new drugs has become a hot topic. IBM Watson and Microsoft with PAREXEl have both announced projects in this space. What BenevolentAI will hope is that it can overtake both companies with its own research.
Acquiring a company on the Babraham Research Campus is also a smart move. Investors in the campus such as AstraZeneca have deep pockets. They are also keen on any technology that will accelerate their own drug development programmes. It could now take a closer look at BenevolentAI which could lead to new investments for the company.
It will be interesting to see if this deal leads to announcements of a closer link between Cambridge University and BenevolentAI. There is no reason why it should not. Universities are keen to expand their revenue from involvement with commercial companies.