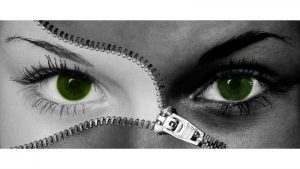 ADP has announced that it will integrate ZIPRecruiter functionality into RUN Powered by ADP for all its HR packages as part of a new partnership. ZipRecruiter was founded in 2010 and is the leading job search mobile app on IoS and Android.
This integration will enable SME firms using ADP RUN to find new talent faster and have candidate details available directly inside their HR and Payroll solution. No date was given in the press release about when the integration will be available. There was also scant information about how the data would flow between the two systems.
ZipRecruiter gains access to another 500,000 businesses that already use ADP RUN. Having earlier this month raised at least $50 million in a new funding round this will be good news for the investors (Source: Crunchbase). In integrating with an HR platform it connects the recruiters with the job seekers more directly. It should shorten what is often a lengthy recruitment phase as the recruiters will open up access to a new marketplace of talent.
Maria Black, president of Small Business Solutions and Human Resources Outsourcing at ADP commented: "In today's tight labor market, finding great talent is one of the toughest parts of running a small or midsized business. The small businesses we work with don't have the luxury of having a position vacant for long. Finding and hiring the right candidate quickly is critical to their success. That's why we're partnering with ZipRecruiter. To help companies hire smarter, giving them back valuable time to focus on running their businesses."
Finding talent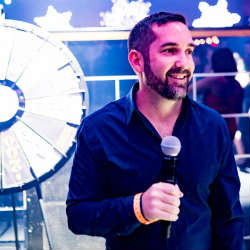 The point of automation is that it should make the mundane easier. This integration between these two systems is aimed at automating the recruitment process for SME's. ADP is aiming to make that the process is as easy as possible. For example, once signed onto ADP RUN users do not need to sign on again to ZipRecruiter, the functionality is embedded.
ADP RUN users will have access to more than 100 job boards and will leverage the artificial intelligence technology of ZipRecruiter to find new candidates.  ZipRecruiter claims that 80% of employers find a quality candidate within 24 hours using its platform.
Ian Siegel, CEO and co-founder of ZipRecruiter "I know from first-hand experience the unique set of issues that small and midsized businesses (SMBs) face when looking for their next great employees. ZipRecruiter was founded specifically to help SMBs overcome those recruiting challenges — because smarter hiring means better business. By teaming with ADP, we are able to bring the muscle of our cutting-edge recruiting technology to ADP customers, giving them a competitive advantage in how they find and hire great talent."
What does this mean
For ADP RUN users this ensures a ready access to a vast talent pool of potentially digitally savvy workers. There is only the risk that they will miss out on potential employees who do not use job boards. One might argue, however, that for job seekers today it is vital to have an online presence. While there is a risk of missing a talent pool that is not digitally literate, most companies will probably not worry.
This integration will also give ADP RUN a selling point that few other HRM vendors in the SME market can offer. If ZipRecruiter can add similar integrations to other HR solutions, perhaps using part of the recent investment for R&D costs, it will see its value rise potential beyond unicorn status.  According to Recode, ZipRecruiter is valued at around $930 million. This would of course weaken the competitive advantage that ADP is seeking to gain through this integration.