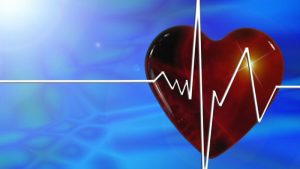 Infor recently issued a press release that took a look at the success of Infor Cloverleaf at UConn Health. UConn health has seen technology change over its decades of existence. However, one of the consistent tools it has used over those decades is Infor Cloverleaf.
As technology has changed, Cloverleaf has delivered an integration platform. It allows the healthcare organisation to exchange information between systems. As those systems have modernised and improved their capability to exchange data Cloverleaf, has adapted to new requirements and continued to be the hub at the centre of patient data.
Cloverleaf supports a wide range of standards including HL7 FHIR and Digital Imaging and Communications in Medicine (DICOM). It supports data exchange in IHE and web services. Recently it announced an API gateway to allow other applications and devices to connect. The impact was minimal and the benefits of maintaining the latest version critical to improving healthcareprovision.
UConn sees success
For UConn, Cloverleaf has enabled the transfer of millions of clinical information messages per day. It enables the complete picture of the patient journey to be mapped across the organisation and for the right information to be with the right consultant and available to the patient at any time. The system was implemented with minimal downtime and updates are scheduled during quiet periods. A recent maintenance outage took less than an hour to complete and was carried out early on Sunday morning 25th February.
The cloverleaf system is also integrated into the remote patient monitoring system. This includes lightweight monitoring devices that allows nurses and tech to view data even if they are not in the room with the patient. It allows nurses to spend more time with the patients who need them most and this has led to an increase in patient satisfaction. Importantly for UConn this, in turn, leads to a higher level of reimbursement for patient care.
Dawn Thomas, Integration Architect, UConn Health commented: "With Cloverleaf we know how the patient is doing, while providing a quiet and serene patient experience. It's completely automated and our patient satisfaction scores are improving, leading to better reimbursement and adding to our reputation as a hospital of choice. We put millions of transactions through Cloverleaf and it just runs. For a clinical integration engine, Cloverleaf is robust, scalable, flexible and reliable. You won't get that from anyone else."
Powering research
UConn also supports a wide range of research. It specialises in areas of addiction studies, aging, and cardiovascular disease. The Cloverleaf integration suite has enabled an increasing amount of data to be collected for that research over time. Data powers research and Cloverleaf has provide the increased amount of data that analysts and researchers crave.
What does this mean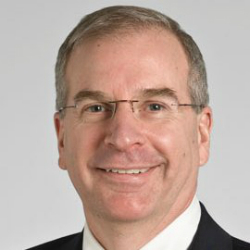 Infor has increased investment in and delivered several product updates to its Healthcare portfolio in the last few months. Last month it announced Infor Coleman AI for Healthcare. This delivers benchmarking, an intuitive LMS that delivers relevant information and a conversation interface to HCM. It also launched Healthcare Enterprise analytics, based on the Infor Birst Analytics platform.
At the heart of its healthcare offering and used by 1 in 3 hospitals in the US, is Cloverleaf. Mark Weber, senior vice president, Infor Healthcare. "As the healthcare industry continues to change, and we see value-based care take more of a center-stage, it has become even more important for hospitals to utilize technology in innovative ways to help improve patient outcomes and, in turn, their bottom line. The Cloverleaf Suite provides the integration and flexibility a growing organization like UConn Health needs, with the reliability of a time-tested solution."
Cloverleaf has a string pedigree and is making a significant difference at UConn. However, Infor also needs to expand the use of its other solutions. UConn uses the Saba HCM system internally for example. Infor needs to demonstrate that all of its healthcare solutions provide the glue between the disparate systems and that they can also provide more of those systems as well.