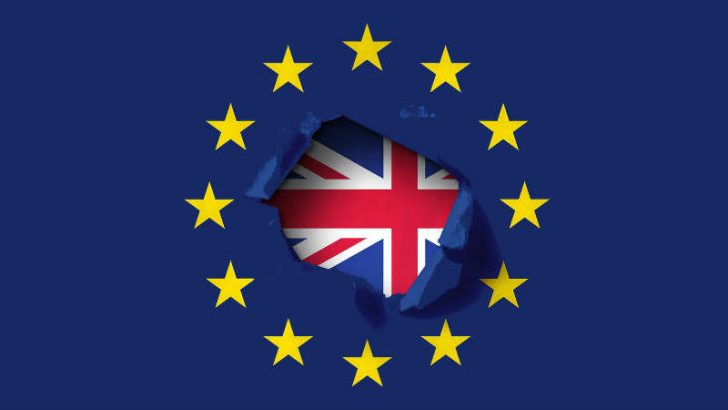 It is now 20 months since the UK electorate voted for Brexit. Article 50 of the Lisbon Treaty was triggered one year ago. It signalled the UK's intention to leave the European Union next year, at the end of March. While that day is now hurtling towards us with alacrity, there remains little clarity on how this is going to unfold. Despite the work of politicians and bureaucrats, businesses are still in the dark as to what a future outside the EU will look like.
Several high-profile companies such as Morgan Stanley and Diageo have publicly stated that they are moving their European headquarters from the UK to continental Europe. Others, especially in the tech sector have hoisted their colours on the UK mast, stating their intention to invest further in the country. Whatever the case, most businesses are considering their options.
We can be certain of one thing, which is that Brexit is going to affect pretty much every commercial business in the UK. Nearly every function will be impacted. None more so than procurement. Cost reduction remains the top priority, especially for chief procurement officers (CPOs), as they look to support growth in an uncertain market. Yet the ongoing drive for reduced costs seems to be at odds with the belief that Brexit will lead to rising costs and undermine the UK economy.
What can the CPO and procurement departments do to prepare for Brexit, and mitigate any potentially negative consequences?
It starts with being proactive in gaining total visibility into supply chains. Do the groundwork now to assess a supplier base for risks and costs. Identify critical suppliers, and consider hedging strategies, forward pricing and other options.
For direct procurement, companies will be looking to lock in prices for their core resources to mitigate post-Brexit volatility. Those focused more on indirect procurement will be looking to expand their supplier base to include more UK-based companies and alternative non-EU suppliers, should they need to switch.
One way to ensure frictionless supply chains is to consider whether any EU suppliers, not present in the UK, could be persuaded to set up in the country. A collective approach with like-minded companies might be worth investigating. Contingency plans should also be put in place to lessen the effect of delays. This should include alternative sourcing options and the impact on working capital.
There is likely to be an additional administrative burden in the UK. This will be caused by companies having to deal with both tariff barriers and non-tariff barriers. It will result in a higher workload for procurement departments, especially around paperwork, as supply-chain complexity increases.
Are your contracts Brexit ready?
A crucial aspect of preparing for Brexit, that has not received nearly enough attention, is getting contracts Brexit-ready. Most business relationships are governed by contracts. Analysing and adapting them, in light of the new requirements, demands a clear view into an organisation's entire contract corpus. That includes file stores, databases, content management systems, CRMs, and CLMs.
For a large or even mid-sized comapny this will likely mean assessing tens of thousands of contracts. Automating that process is essential. Extraction of relevant terms, which relate to Brexit, means a choice between manual and a technology driven review. The former will be a lengthy and error-prone process. The latter could take advantage of contract analytics technology, such as Seal's platform. This is driven by advances in artificial intelligence. It makes it possible to intuitively teach the system to identify exact or semantically similar terms.
Many contracts will need repapering to reflect a potential change in governing law. UK companies will potentially need to renegotiate every contract they have with other EU-based organisations, unless there are umbrella contracts in place. EU companies will also need to examine and possibly revise some of their contracts with UK businesses. For companies that contract with the EU as an entity, there will need to be adaptation to cover the fact that the UK will no longer be a party to the single market and customs union.
Moreover, contracts will need to be audited to identify "incoterms". This is a set of rules established by the International Chamber of Commerce. They are designed help trading partners achieve smooth, low-friction movement of goods. For contracts without incoterms, there is a very real possibility of higher taxation and import duties.
Getting contracts Brexit-ready also has implications beyond Brexit. We could well witness a perfect storm come summer of 2019. CPOs will find themselves dealing, not only with the UK's departure from the EU, but also with GDPR, the new EU data-privacy mandate. GDPR will have been in force for a year by then, and regulators may well be flexing their muscles, looking at data management throughout an organisation's supply chains, identifying non-compliance and investigating data breach disclosures.
Brexit is a multifaceted process, yet one reliable truth is that contracts are the ultimate instantiation of supplier-customer relationships. Getting contracts under control and knowing precisely what's in them, while not the whole story, should undeniably be on the CPO's Brexit to-do list. This means thinking about what procurement teams can do, practically speaking, to prepare for the UK's exit from the EU. Consequently, how technology, such as a contract discovery and analytics platform, can mitigate costs and risks associated with contractual documents, systems, and processes, as Brexit day approaches.
---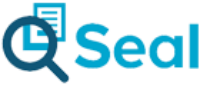 Seal Software is the leading provider of contract discovery, data extraction, and analytics. With Seal's machine learning and natural language processing technologies, companies can find contracts of any file type across their networks, quickly understand what risks or opportunities are hidden in their contracts, and place them in a centralized repository. Based in San Francisco, Seal empowers enterprises around the world to maximize revenue opportunities, reduce costs, and mitigate risks associated with contractual documents, systems, and processes. For more information, visit Seal Software at www.seal-software.com