Cambridge Blockchain has announced a strategic alliance with IHS Markit. Through this the companies will offer integrated reference data, operations, and software to support utilities for the collection and management of know-your-customer information ('KYC').
According t6o Guy Harrison, managing director and head of KYC Services at IHS Markit: "The creation of utilities and other consortia to help financial institutions address the challenges of KYC has great potential to improve standards and practices. However, for firms to operate efficiently on a global scale, identity data need to be highly portable. With this in mind, we are pleased to work with Cambridge Blockchain to apply the benefits of distributed ledger technology to a robust KYC data collection, validation and management process."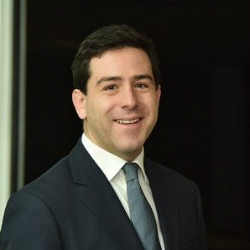 The KYC challenge
Financial institutions face growing compliance challenges related to identity. KYC costs can exceed $500 million annually for large banks. Strict data privacy rules – such as the European General Data Protection Regulation (GDPR) – further limit the ability to access validated customer identity attributes. As if these challenges were insufficient potential fines are leviable – up to €20 million or 4% of worldwide revenues.
The combination of IHS Markit's kyc.com services with Cambridge Blockchain's distributed digital identity system seeks to resolve the competing challenges of transparency and privacy. The aspiration is to deliver:
faster customer onboarding
lower costs
enhanced compliance.
The intention is that there be a single, trusted and consistent view of customer reference data. The companies' combined offerings are designed to enable full compliance with stringent data privacy rules including GDPR.
KYC at IHS Markit
Launched by IHS Markit in 2014, kyc.com serves 17 global banks and over 140,000 registered legal entities. Its service provides standardized operations for client onboarding and due diligence, with a rigorous industry policy standard for KYC data quality and completeness. It lists the benefits as including:
acceleration of counterparty readiness to transact (via an end-to-end managed service that includes client outreach, entity data and document management, screening and data validation to support KYC, AML and onboarding processes)
accessing standardised data records and documents (re-use of complete and accurate data records and documents captured at the source)
minimising the impact of regulations (both current and upcoming regulatory KYC requirements, including Dodd-Frank, Emir, Mifid II and CRD IV)
connecting with an established network (more than 1,400 asset managers, hedge funds and corporates are registered for the service)
moving to a lower cost structures (away from fixed cost operations and technology towards a cost structure to leverage economies of scale from a shared service).
Cambridge Blockchain
Cambridge Blockchain's software complements IHS Markit's solutions. It offers secure, client-controlled peer-to-peer data sharing and a platform to connect multiple identity validators. Its principles for identity compliance include:
user-control of personal identity
distributed identity authority (attestations have value)
efficiency for all stake holders (re-usable attestations avoid repition as well as improve attestation quality)
transparency and security (using cryptography and blockchain technology).
Matthew Commons, CEO of Cambridge Blockchain remarked: "IHS Markit's existing strengths in bilateral and centralized KYC data sharing make the company an ideal partner to offer new distributed digital identity systems. We look forward to continuing our collaborating with IHS Markit to give financial institutions confidence that their KYC, AML, tax, legal, MiFID II, EMIR and other regulatory information is complete, accurate and up-to-date."
What does it mean
Initial blockchain interest focused more on 'distribued ledger' (in the literal accounting sense) than on more diverse uses. This is changing, as theis IHS Markit and Cambridge Blockchain alliance demonstrates.
Both are entering an already diverse market with many players with different angles – including Blockpass, Jumio, Nekti , and others. The advantage for Cambridge Blockchain is kyc.com, an existing service offering with customers. The advantage for IHS Markit is access to Cambrdge Blockchain's technology.