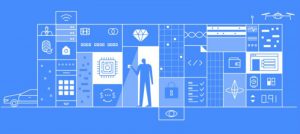 Blockpass has revealed its roadmap for a decentralized, KYC compliant blockchain identity verification platform. Through the use of Ethereum and smart contracts, Blockpass will offer shared regulatory and compliance services for people, businesses, objects and devices.
In its initial phase, Blockpass will serve as an identity solution for the blockchain and cryptocurrency ecosystem. The surge in Initial Coin Offerings (ICO) and billions of dollars of investment has largely occurred without verifying investor identities. Fearing money laundering, terrorist financing and Ponzi schemes, governments are moving to implement greater ICO regulation of ICOs with strict Know Your Customer (KYC) and Anti Money Laundering (AML) compliance. Traditionally such identity verification takes days or weeks to complete, slowing down user enthusiasm as well as leading to significant costs.
"Blockpass is a platform-as-a-service designed to solve this problem. Blockpass is a shared infrastructure for blockchain businesses to share a verified user base and reduce this cost of on-boarding customers," said Hans Lombardo, Chief Marketing Officer of Blockpass IDN. "With its built in Regtech and identity verification system, Blockpass is well positioned to be the regulatory "gold standard" for token issuance and customer onboarding for banks, credit cards, exchanges and money transfer platforms operating in the blockchain ecosystem and in mainstream financial services and retail commerce."
Blockpass centralised data avoidance
Blockpass will reduce the cost of compliance for blockchain merchants. It will make compliance attractive (if this is not a contradiction in terms) for users through reward schemes, as well as protect each user's personal data.
To do this Blockpass will provide users with a 'self-sovereign identity' while limiting hacking risks. A driver towards this following on from recent data breach scandals (Yahoo, Uber, Equifax and others). Centralization of personal user data has become a no-no.
Blockpass provides an alternative solution. This will offer two major benefits to consumers:
users retain control of their identity; only they can decide who accesses it
there is no centralized server which stores sensitive personal data.
When a user submits identity details and documents to Blockpass for verification, a copy is stored locally and encrypted with a password on the user's mobile device. The user is the only person who holds the password to decrypt it.
After Blockpass receives the data and hashes it, it is completely erased from the Blockpass servers. Because each user's data is destroyed once verified, if hackers manage to breach the Blockpass servers, they will find only unreadable data that has no value (to them). Thus a user's data only exists on the mobile phone of the user – and nowhere else until he or she decides to share it with third-party service providers. This gives users complete control over their personal data.
The Blockpass token
The native digital token of the Blockpass ecosystem, PASS, will issue as an ERC20 token on the Ethereum blockchain. Community members will be able to download the Blockpass app and submit their KYC data.
Once verified, users will connect their wallet The recommended wallet for receiving the PASS token will be the Infinito Wallet (https://www.infinitowallet.io/) to their Blockpass ID. Platform supporters will then receive their PASS tokens on their wallet. Users should note that PASS tokens are only transferable to other Blockpass users.
Blockpass product roadmap
The date for full release of the Blockpass app is 31 March 2018. The full product release will include:
version 1.0 of the iOS and Android mobile apps for creating a verified identity on the blockchain
a web service to register an Ethereum address for storing tokens
an ERC20-compatible PASS token smart contract on Ethereum
administrative tools for managing user identity verification.
What does this mean
KYC interest in blockchain is kicking up. ET has covered other proponents (for example, Netki, APPII and others ). The linkage between identity and government regulation is clear. The theoretical ability of blockchain technology to assist with KYC and AML is acute.
In the case of Blockpass,perhaps the two more interesting aspects are:
that this assists ICO 'be clean' (which will matter increasingly when so many of today's ones are wholly or mostly unregulated)
the reward/involvement business model envisaged (where PASS tokens are only transferable to other Blockpass users).