Ramco has ended its year in the US with the boost of a customer win for its Aviation Suite from Jet East Corporate Aviation LLC. Founded in 2006 Jet East offers AOG (Aircraft On Ground) maintenance services across North East America. It has operations in Trenton, Philadelphia and Tetterboro. Its engineers have at least 14 years of experience and are available 24×7 to respond to aircraft that need repair. Historically it has used paper based systems to its operations. The Ramco solution will enable it to increase the efficiency of its operation significant and will probably reduce operational costs.
Francis D John, CEO, Jet East Corporate Aviation, LLC commented: "We are taking a digital leap ahead with Ramco to address both our current and future needs. Ramco offers us a one-stop solution that can address the end-to-end needs of our organization. We are excited to be working with Ramco, which we are confident will allow Jet East to better serve our customers and more effectively manage our rapidly growing aircraft maintenance business."
One stop shop
Jet East will not only implement Ramco Aviation Suite V5.8 but has also selected Ramco's finance, HR & payroll solutions as well. This is a significant change from systems supported by manual processes. Once implemented engineers will have the ability to use mobile devices to log repairs and parts used.
This will reduce the time to invoice and also improve parts management for the operator. Greater visibility of inventory and data to engineers in real time will also improve customer facing metrics. Aircraft turnaround should also be reduced as engineers know what spares they have or don't have available.
What does this mean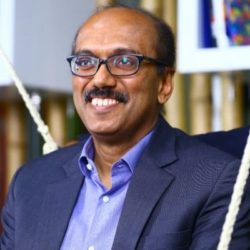 For Ramco this is another win in the US. While Jet East are not a large organisation, each win adds to the Ramco presence in the US. Ramco has had fewer announcements in North America during 2017 after several in 2016 including, although it did expand its footprint at ConAir.
Virender Aggarwal, CEO, Ramco Systems, commented: "The addition of Jet East to our clientele reflects the strong footprint we have in Aviation MRO. The ability to address Aviation specific business needs and also offer all ERP modules in a comprehensive package is helping us win hands down against competition."
Whether that is completely true is open to question. While they have won this deal the IFS MRO suite is also doing strongly. While Ramco and IFS are continuing to win SME businesses. To further prove their credentials they also need to start winning some larger deals as well.