SugarCRM Inc has announced the latest version of its CRM solution. The Winter '18 release delivers a new user interface  as part of a modern intuitive interface for its customer base.
Rich Green, Chief Product Officer at SugarCRM commented: "People now demonstrate that they can and should intermingle their time spent on personal and business activities. With the compelling design of smartphones, web, cloud and mobile apps, personal technology offers easy and elegant experiences.
"With the new release of Sugar, we are pleased to introduce a visual restyling of the user interface that will meet the expectations of the modern workforce."
SugarCRM adopted three principles with the new release; immersive, engaging, and intuitive. To achieve this it looked at other modern enterprise solutions and also obtained feedback from customers.
Early adopters seem to agree that it has achieved this. Mike Leatherwood, the Lead Industrial Development Manager at W.O. Grubb Steel Erectors Inc commented: "CRM has become an indispensable tool for people who interact with customers, so it is very important that employees like using it. The new look and feel of Sugar is visually stunning. We ask our sales reps to 'live' inside the CRM, and this redesign will help ensure they do just that."
The new user interface was not the only change in the new version. There are also several feature improvements.
What is in Winter '18?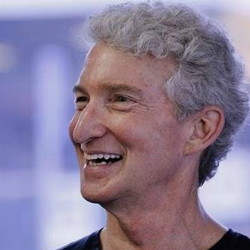 Green also wrote a blog to accompany the new release. In it he highlights the two key new features in 7.11 (Winter '18). As well as several minor improvements there is also a significant number of bug fixes and updates to existing issues.
The two major updates are:
Actionable Drill Through – In the reports module it is now possible for users to drill into data when using a Saved Reports Chart Dashlet. This feature is not yet available in all reporting options charts though. It enables users to click on a bar within a chart to view the underlying data within that chart segment. Users are then able to have a limited interaction with those records, including mass updates or deletions. This enables them to clean up and correct the underlying data and view the changes in a graphical way instantly.
The Product Catalog Dashlet – This enhancement enables sales people to build quotes more efficiently. From within the quote record the user is able to quickly and easily view, search and select from the product catalog. When searching for specific products the user can look at the detail of each product returned by their search criteria and ensure that they are selecting the correct one. Importantly it means that the user never needs to leave the quotation system to search for a specific product.
Other improvements enable users to duplicate quotations. This rapidly reduces the time that repeating similar business transactions take. SugarCRM has also added additional configuration options for email integration. For example, it is now possible to unlink emails from specific records.
What does this mean
In some ways it is surprising that SugarCRM has invested in updating its look and feel. In the most recent Gartner Magic quadrant for Salesforce Automation 2017 software (Gartner Account required), the authors called out user experience as one of SugarCRM's strengths. They wrote: "SugarCRM has accurately thought through the sales users' experience on browsers and mobile devices, and has integrated contextual insight and intelligence panels throughout the user interface, making it attractive and easy to use."
This is a smart play by SugarCRM. It needs to ensure that they keep that competitive advantage. While the remaining updates are not significant it does enhance the sales process for customers. Having updated their UI the next release will need to see some significant functional improvements.