Kerridge Commercial Systems (KCS) has announced that Grant & Stone has selected K8 Babbage software to replace its legacy system. The new Grant & Stone ERP solution will be used across all 25 of its locations in the Thames valley.
Grant & Stone is a building, plumbing and electrical wholesaler that sells to both merchant trades and the general public. Trading since 1987 it has grown substantially and now also includes 6 specialist bathroom showrooms and one flagship kitchen and bathroom showroom.
It will be used by 250 users and will replace a legacy Solarsoft solution. Solarsoft was acquired by Epicor in 2012. Epicor will almost certainly have pitched BisTrack against K8 as a natural upgrade. It will be disappointed to have lost out to a competitor.
So why did Grant & Stone choose K8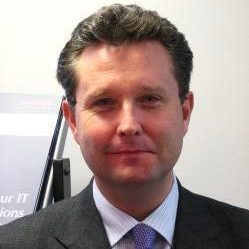 Ian Bendelow, Chief Executive Officer at KCS answered this by saying: "As well as K8's breadth of functionality, the size and stability of KCS and our position as a long standing supplier to the industry were also key reasons for Grant & Stone choosing the software. The Grant & Stone team were also impressed and reassured by reference visits to some long standing K8 users who run similar sized operations."
It is almost certainly those reference visits that had a strong bearing on the decision. Grant & Stone will implement sales processing, stock management, CRM, business intelligence and financials. They will also implement the K8 ecommerce software. This was another key factor in the company's decision to go with KCS. The ecommerce system is fully integrated with the core modules and will enable Grant and Stone to provide an omnichannel operation to both trade and consumers. Grant and Stone were also impressed with the rebate functionality within the ERP software.
KCS will fully manage and host the solution for Grant & Stone, lightening the load on the small IT team in place. This should also enable Grant & Stone to take advantage of the improvements that KCS makes to its core software and rapidly upgrade and implement improvements.
Mat Miller, Director at Grant & Stone commented: "K8 delivers all the functionality we were looking for with plenty more for us to grow in to. We were also reassured by our industry peers about the stability of KCS and its support structure. I'm confident we've chosen the solution that's right for Grant & Stone as we develop our business in the future."
What does this mean
This is a significant win for KCS. Grant & Stone are a significantly sized wholesaler operating in a market that is evolving rapidly. The leadership at the company has recognised that running its business on a legacy solution is no longer viable.
Travis Perkins for example are in the midst of a transformation program using Infor software. Another example is BUILT/, a next generation builders merchant, also owned by Travis Perkins. It has created an automated system supported by NetSuite's ERP solution. They have plans to expand beyond the West Midlands, possibly into Grant & Stones region. It believes that with its lower operating costs it can have a significant impact. While its up front costs are high it believes its new model can make a significant difference in the market.
This is a market that is changing rapidly. Companies need to look at adopting the best practices currently employed by retail stores. This coupled with improved service, driven by CRM and improved operational systems, should allow local companies like Grant & Stone to prosper. For Epicor though, it is a disappointing loss of a significant legacy customer.
If KCS can continue to build momentum in the sector and demonstrate Grant & Stone as a customer advocate, then its prospects look good. The company is in bullish mood at the moment having just acquired AGP in Holland. 2018 looks like being a good year for the British company seeing growth in the UK, US and also now in Europe.