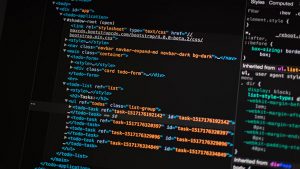 Security vendors Ivanti and CrowdStrike have announced a strategic alliance. It will see the two companies integrate their solutions so that customers can access them using a single interface.
This is the sort of integration that small business customers in particular want. They are tired of buying best of breed solutions and having to work in multiple management panes. It should also add value despite the overlap with some of the tools from the two companies.
Commenting on the partnership, Duane Newman, VP of Product Management and Marketing, Ivanti said: "With more surface area to cover, more mission-critical assets to protect, and more sophisticated threats to defend against, IT Operations and Security teams must find a way to work together better to identify and protect vulnerable IT systems. Together, with CrowdStrike, we are helping our mutual customers reduce the attack surface and respond more quickly should a threat get through."
What are Avanti and CrowdStrike integrating?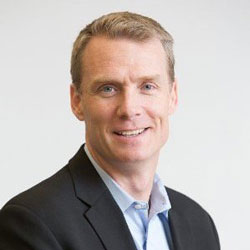 According to the press release the two vendors are coming together: "to converge endpoint management and endpoint security, helping companies that possess limited resources combat cyber threats efficiently and in real time."
CrowdStrike is bringing its Falcon platform (AV, EDR, managed threat hunting and threat intelligence, IT hygiene) and Falcon Protect (anti-malware). Ivanti is providing its IT management tools such as discovery, patch and privilege management, whitelisting, and secure configuration. Combined in a single platform this will deliver a fairly comprehensive set of tools for managing endpoints and enforcing good security practices.
CrowdStrike delivers its tools through the cloud. This will appeal to companies who do not want a heavyweight on-premises solution. It will also be attractive to small to mid-sized companies who lack cybersecurity teams and skills.
This is not just about detecting and stopping threats. The IT management and hygiene tools will enable companies to improve the deployment of patches. This will, in turn, reduce the attack surface and enable them to improve IT security.
The press release calls out the following benefits to joint customers:
Faster remediation of prioritized threats to keep the endpoints' data protected
Deeper protection and control over employees' devices
Better insight and visibility into security incidents and better time to resolution
What does this mean?
Too many SMEs are struggling to manage their IT estate. They not only have the problem of managing hardware owned by the company but also BYOD devices owned by users. The ability to enforce patch requirements by sandboxing any device missing security patches is a good move. It reduces the risk that a user will bring an infected device into the business and infect other machines.
There is also a substantial user benefit here as well. Many users are not sure what endpoint protection to buy for their personal devices. Some, especially those using Apple, tend to have no third-party protection on their devices. With this combined solution, IT can make security available to users. As it is cloud-based, it means users can keep their devices patched and protected even if they rarely visit the company office.
There is new legislation covering network and data security coming into force this year. This announcement targets those companies who are unlikely to have the money to do security audits. It will be interesting to see how many customers of both companies take it on and how many new customers the vendors sign up.