Infor Birst has announced that DJO Global, a medical device provider has implemented Birst Cloud analytics platform.
Many companies implementing analytics solutions pay the fees, implement the tools, analyze the data and identify where costs can be trimmed, revenues uplifted and therefore profits raised.
DJO Global has taken it a step further by choosing to embed Birst analytics in its products. In doing this will add a new revenue stream and also hope to improve customer satisfaction.
Traditional problems…
DJO Global is a company in transition. It made another loss in its Q3 2017 earnings figures of $22.7 million. Its sales increased by 1.3% to $290.9 million. It is in the midst of a transformation to return the business to profit which means reducing its costs between 7% and 10% by the end of 2018.
To do that it has initiated several projects around its ERP solutions. As it has grown through acquisition it has operations and/or distribution channels in 27 countries across the globe. This has led to several consolidation projects. In 2017 a Riverbed case study revealed that it had consolidated 4 ERP systems to a single instance of Oracle in Boston. DJO Global uses the Riverbed technology to significantly reduce its network costs.
Before the Birst project started it still had five ERP systems and three BI tools analyzing their data. This raised the challenge that there was no consistent approach in analytics, no one source of a complete picture. The timeliness of reporting was also a challenge as was the right information reaching the right decision makers at the right time. Data was always being analyzed in the rear view mirror. It took business analysts 10-12 hours to complete their analysis of the data and could only be completed on a quarterly basis. Data was extracted, put in Excel, transformed and loaded into one of the BI tools to produce reports that were then distributed. To realize the cost savings objective they needed to analyze and present results in real time, looking forward rather than back.
…Solved by Birst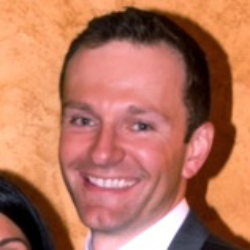 To solve this it turned to the Birst cloud platform. Available from anywhere, the data is consolidated from those five systems. Today the data is consolidated and updated every day in Birst. It allows business leaders to use dashboards that deliver insights straight away. Those dashboards highlight where DJO Global is performing on its KPI's. Business leaders using self-service are now able to make decisions in near real time.
Chris Fitzharris, Director of Business Intelligence and Enterprise Performance Management at DJO Global commented: "analytic insights are giving us the ability to anticipate, and take advantage of, what's going to happen in the business – versus our previously being limited to a historical view of what has happened."
As more people become aware of Birst, its usage is spreading through the organization. It is likely that users were frustrated by the slow responses from the existing data analytics. This would have also stopped them asking for reports. Each level of the business is now able to leverage the self-service dashboards. It seems like the company is transforming itself and making data driven decisions rather than gut feel.
Individual users are now using Birst to connect, prepare and relate data in an intuitive fashion according to Fitzharris. Furthermore this is without the input from the IT team and puts business decision making back into the users hands. No longer do they have to wait for a report that is out of date by the time it lands on their desks.
What difference it made
From sales to operations metrics have improved. Forecasting and fill rates are improving already. There is better visibility of the costs of shipping issues, from goods damaged and/or returns for example.
DJO Global has branded Birst DJOne. It allows them to access dashboards through custom landing pages. Importantly this is not restricted to desktop devices. Sales leader are able to view data and insights on the move from mobile devices. This ensures that decisions are made faster. They are also starting to ask more questions of the data.
Fitzharris added: "We leverage Birst not only to help us make better business decisions today, but also to help us determine what type of questions we should be asking about business performance tomorrow."
The next evolution will see them start to draw in more data from their ecommerce solution. They will then use the insights to personalize customer journeys and help to increase revenues further.
Fitzharris said: "We are just scratching the surface of the many enterprise capabilities that the Birst platform can provide. We've already realized significant work productivity gains, and we are rapidly identifying other use cases where Birst can add business value."
Adding revenue streams
DJO Global has also realized that they are not the only ones that can benefit from Birst analytics. Their customers can do so as well. Birst provides a white labelled version of its product to OEM partners and customers. This allows them to embed the analytics tools in their own solutions. In fact around 30% of Birst revenues come from this source.
DJO Global will embed the analytics software into its MotionMD automation software. MotionMD is targeted at healthcare professionals working in Orthopaedics. It delivers a point of care solution that streamlines claims management and inventory dispensing. Layering analytics on top of the solution will deliver DJO Global customers a competitive advantage. The analytics, once configured, will helps its 650 customers draw insights on productivity, profitability and outcomes. They will be able to identify the profitability by insurance provider, practitioner or practice.
This will also help differentiate the DJO Global product itself. It is driving an advantage through the use of Birst Analytics both for its own core business and its supporting software.
What does this mean
When Infor acquired Birst last year, questions were asked about its future. Would it remain independent or become embedded with the Infor software? In some regards this news gives a clear answer to both questions. The integration of the Birst software with Infor systems is not as complex as many thought. That they already have an OEM solution infers that Infor should be able to fairly quickly embed Birst analytics within each of its products.
The deal with DJO Global also demonstrates that Birst is fully capable of continuing its growth helped by the wider Infor sales engine. For DJO Global it is a significant step in turning the business around.
Fitzharris also commented:
"Now, with Birst, we have a 'Ferrari' for a data analytics engine, which delivers insights much faster and helps us make better business decisions, based on a single source of truth." – Chris Fitzharris, DJO Global
It is perhaps ironic that Infor has had a long relationship with Ferrari.
What is next? Adding Birst over the top of Infor will add a comprehensive predictive analytics capability to the solution. However, the next step is the addition of prescriptive analytics. This will take those insights and AI driven decisions back into the ERP solutions. There are companies such as Aera Technology already doing this on large data sets. Infor has the different components to do this as well, the question is does it have the appetite? An Infor Birst spokesperson seemed to infer that they will commenting: "Going forward, Birst/Infor will continue to build out our capabilities for predictive and prescriptive analytics."