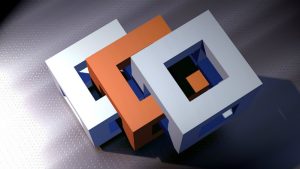 In a somewhat belated announcement Apttus has revealed that IBM ventures was one of the unlisted investors in its Series E funding in September.
Enterprise Times spoke to Raj Verma, COO Apttus about the news. He did not reveal the level of investment that IBM made last year. However He commented: "We have a three pronged relationship with IBM. They are a customer of ours, they are a partner and they are an investor."
Apttus state that they will use the IBM element of the investment to enhance its AI solutions. These are spearheaded by Max, the Apttus intelligent assistant. What becomes interesting is how Apttus are working with the IBM Watson team. While IBM and Apttus are looking to develop the relation as a partner and customer, the investment according to Verma, is just that, an investment. IBM ventures, the IBM investment vehicle, will not look to enhance the engagement through one of their additional services. This is not that surprising considering the culture at Apttus, driven very much by Kirk Krappe, CEO, who sees Apttus as independent and warrior like in outlook. While they work closely with partners, it is unlikely he looked for advisers as part of the deal.
Verma added: "From the Series E round perspective, it is a pure investment in to what IBM believes is a segment of the market which is going to experience tremendous growth and has great relevance."
Enhancing Apttus with cognitive
Apttus has invested heavily in AI already. Verma was keen to explain that the partnership will grow even stronger over time. For customers this could be good news. Apttus already uses Watson to drive its some of its functionality. These include: Watson Conversation and Knowledge Studio powers natural language within Apttus.
The big question is whether Watson will help to drive even deeper insights for Apttus customers in time. Verma would not commit to this explaining that there is a process that IBM undertakes to bring such products to market.
The first iteration was demonstration at the Apttus Accelerate conference last year. IBM is integrating Apttus into its sales process and delivering Watson insights direct into the Quote to Cash process.
Verma confirmed saying: "IBM are developing tools to add value to their business they will then bring them to Apttus and their customers." Whether those products will see the light later this year is unknown. However as the relationship with Apttus and IBM deepens it seems likely that they will.
Where are Apttus headed
Verma only recently joined Apttus and is looking to help scale the company further. So where does he see the direction of the company going in 2018?
He answered: "What it is evolving into is the intelligent middle office. That is the space between the front end CRM systems and and the backend ERP systems. What Apttus provides is the glue that binds the drag and drop functionality and the ease of use of the front office CRM with the system of record, compliance aspects and industrial strength aspects of the backend of the ERP system."
While the relationship with IBM is primarily to help drive the sales function, Verma also revealed they are talking to the service team. That service team is currently undertaking a major transformation led by Bob McDonald, IBM. What Apttus are working on with the service teams will be interesting to see. It may just be that everyone in IBM is becoming a salesperson and that IBM are looking to assist service teams to capitalize on sales opportunities as they emerge in conversations.
What does it mean
For IBM and Apttus customers very little in the short term. However by Accelerate 2018 there might be more news that will reveal the progress the companies have made. Kirk Krappe, Chairman and CEO of Apttus commented: "We are thrilled that IBM has joined our roster of Tier 1 investors and we look forward to taking the relationship between our two companies to the next level through a technology partnership," said. "We also look forward to delivering our AI-driven Quote-to-Cash and Contract Management solutions to IBM's global customer base."