Talentia has announced the acquisition of Addedo AG. Addedo are a consultancy company that specialise in corporate performance management.  Headquartered in Zug, Switzerland it also has offices in Germany and Canada.
There is also a Swedish office listed on the Addedo site where Addedo AB are based. This appears to be a different company with similar branding and purpose. It is a large operation and is not mentioned in the press release and does not appear to be part of the acquisition. Both companies are partner based and it therefore likely there is a loose relationship between the two for greater awareness. With the ownership change of the Swiss company it will be interesting to see how things change.
The company has about 25 employees and 200 clients, these include both private and listed companies including Bucher, Kambly SA and Franke Artemis Management AG. Addedo has annual revenues of 11 million Euros and adds around 20% to the bottom line of Talentia sales (55 million Euros). The financial details of the acquisition were not disclosed.
Additive acquisition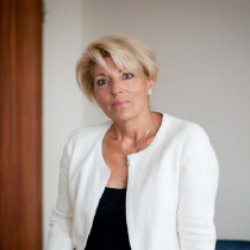 Addedo has partnerships and acts as a reseller for IBM Cognos, Lucanet AG and Longview. Longview probably the reason for the Canadian rather than US office as it was founded in Canada. It will retain the relationships with its existing partners, though Lucanet AG was not mentioned in the press release.
That they are not a reseller for Talentia means that it brings a number of consultants into the ecosystem. It therefore adds to the expertise that Talentia has while the Addedo will continue to operate under its own brand they will no doubt add Talentia CPM software to its portfolio.
Viviane Chaine-Ribeiro, President of Talentia Software commented: "This acquisition is a new critical step in our external growth strategy. It will further reinforce our market lead on the fast growing CPM market and accelerate our growth in countries such as Switzerland and Germany.
"It will also enable us to set foot in North America where Addedo recently opened an office. We are thrilled to join forces with Addedo, who achieved sustained growth over the years to reach a market-leading position today. Talentia Software will greatly benefit from Addedo's insights and proven Financial Performance expertise, and in turn, we will be able to provide additional value to our clients and staff".  
Addedo leadership team to stay
The leadership team at Addedo will remain at the company and operate as a separate business unit. It is unclear whether this will grow with the transfer of consultants from Talentia itself.
Michael Kempter, President of Addedo will remain in his role with an expanded responsibility to include running Talentia's software operations in the DACH region. He will also continue to head the nascent operation in North America.  This is Talentia's first office outside Europe and appears to be one of the attractions of the acquisition. Kempter will report directly to Viviane Chaine-Ribeiro.
Kempter commented: "We are pleased to join Talentia Software and merge our skills and capability. We share common values, including the commitment to delivering the highest quality of service to our clients.  We will benefit from each other's expertise, expand our current product portfolio and combine forces for the benefits of our client's Financial Performance".
What does this mean
This acquisition will not have been cheap. In the short term Addedo will continue to service its existing clients and bring in revenues. Over time it is likely that Addedo consultants will push Talentia CPM software rather than Cognos, Longview or Lucanet. This will make for an interesting transition period. There is a risk that some of the consultants will be poached by other partners of those companies.
This is the risk that Talentia is taking in making an acquisition outside its ecosystem. If it can persuade the staff to stay, train them on Talentia CPM and start bringing in additional business this will be a success. If not it could be seen with the benefit of hindsight of being a mistake. What Chaine-Ribeiro has already achieved though is a respected leader for its DACH region and its first operation in the US. It is a bold gamble by her but one that might just pay off.