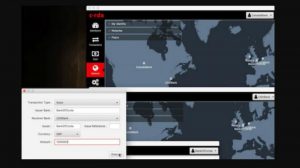 R3 and Microsoft have expanded their partnership in order to accelerate adoption of R3's Corda platform amongst businesses using Microsoft Azure. Having worked together since April 2016, the partnership will offer deeper integration of the Corda platform with Azure.
The objective is to make it easier for businesses to deploy underlying computing resources for blockchain networks. This expansion reaffirms Azure as R3's preferred cloud provider.
Dilan Rajasingham, Head of Emerging Technology at Commonwealth Bank of Australia, comments: "As an early investor in R3, Commonwealth Bank has developed deep experience in distributed ledger technologies, and our early adoption of cloud technology has delivered significant benefits to our organisation and our customers. Deeper integration of the Corda platform with Azure will enable CBA to better scale our distributed ledger experimentation and help keep CBA at the forefront of technology innovation in financial services."
Corda and Azure deployment
R3 and Microsoft aim to offer "effortless" deployment of Corda on Azure. New functionality will enable businesses to set up Corda nodes and networks with greater ease and speed than before. This will reduce time and cost to deploy. Both are major considerations when adopting distributed ledger-based platforms.
With this deeper integration, businesses can leverage Corda's integration capabilities to enable seamless integration of Azure services with Corda. These capabilities include:
SQL Database
in the future, other services such as Azure Active Directory, Key Vault, and Express Route.
The combination will facilitate developers design and build apps on Corda using familiar tools. These are known as CorDapps. David E. Rutter, CEO of R3, commented: "Deepening our relationship with Microsoft helps put Corda at the fingertips of millions of businesses across the globe. The platform gives companies complete freedom to develop and deploy innovative DLT-based solutions to their customers' specific challenges. Integrating Corda with Azure streamlines and simplifies the development and deployment process and ultimately helps businesses expedite commercial deployment of CorDapps."
Corda 1.0 and partners
Corda provides a technology platform that enables organizations to create unique solutions unlocking new growth potential. R3 recently launched version 2.0 of Corda. This delivered stability of the platform's core application programming interface (API) which means CorDapp developers on Azure can build on Corda v2.0 safe in the knowledge that any future improvements and enhancements to Corda will not disrupt their work.
More than 60 partners, including large ISVs and SIs from around the world have selected Corda to develop solutions across a wide variety of industries. These include Microsoft and companies as diverse as Accenture to Canonical to Guardtime to Infosys to Tradex and Wipro.
What does it mean
According to R3 it is already working with 100 banks, financial institutions, regulators, trade associations, professional services firms and technology companies to develop Corda as a distributed ledger platform designed specifically for business. R3 has completed the first 2 (of 3) fundraising tranches, valued at USD 107 million.
Microsoft's Azure is usually mentioned as number two in the cloud/infrastructure services marketplace (way behind AWS and ahead of Google and IBM). It has worked hard to promote BaaS (Blockchain-as-a-Service).
Combining Corda and Azure makes sense for both partners. They bring complementary strengths, from a customer viewpoint. If the ease of deployment and use that they promise emerges, enterprises should find enterprise-class blockchain delivery that much easier.