In an already busy market Deltek has announced a new professional services automation (PSA) solution targeted at consulting firms. It is named DPS. It sees the new cloud based solution as targeting consulting and especially architectural and engineering firms (A&E).
The solution will launch in November as two separate components or a combined, complete solution. The front office suite priced at $30 includes T&E, team collaboration, CRM, project management, project accounting, resource planning and billing. The back office suite consists of elements such as full accounting and financials, billing, project accounting, T&E and collaboration and costs $30 per user/month. The full suite is priced at $46 per user per month.
All offerings are mobile ready and are billed annually. There are additional modules that can be added, these include CRM, CRM Plus, Asset Management, Purchasing and Payroll. It will be launched live in November (registration required).
Cloud solution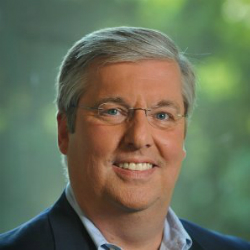 Few details are available yet as to the depth of functionality within the solution. The breadth of components is impressive. DPS (Deltek Professional Services) was built from the ground up according to Deltek. It does not yet include any integration with an accounting solution which might make it harder to sell to some firms. However, Deltek Professional services can implement a bespoke solution. In time one assumes these will become standard offerings.
There is also out of the box integration with Salesforce. This is a sensible approach and it will be interesting to see whether Deltek has a presence at Dreamforce. Deltek declare the solution as project centric and yet also people focused. The HCM component appears to have applicant tracking as well as linking back to resourcing for projects.
Deltek are also claiming that the solution can be tailored to specific consulting industries.  What it doesn't say is whether these are available as industry packs or whether each client can fit the terminology it wants. It infers the latter and yet the former would give the advantage of rapid deployment.
Mike Corkery, Pesident and CEO, Deltek commented: "We are changing the way we think about the user and will delight them with a modern and intuitive user experience designed to help them better manage the entire project lifecycle. Deltek for Professional Services is simple to use and easy to own, freeing up time for firms to focus on what's really important– signing new logos and building their business."
What does this mean
There is another player in the Cloud PSA market. Deltek has a history of delivering ERP solutions with IDC recently naming them a leader in Worldwide SaaS and Cloud-Enabled PSA ERP Applications 2017. While the product was launched at Deltek Insight, the companymight have been better launching it at TSW17 which is happening at the same time.
The question is whether this solution is a natural upgrade for Deltek on-premises solutions or a completely new offering for a new customer base. Consulting firms are increasingly moving to the cloud for their ERP solutions. There are questions about DPS that remain unanswered and while it integrates with Salesforce it is not on the Salesforce platform. If Deltek has chosen to build the offering from scratch, which appears to be the case, it will be interesting to see how deep the functionality goes and how quickly they can win new clients.
It will compete in a crowded marketplace. The differentiation appears to be simplicity to use and a complete product. This is something that Financial Force recently pulled back from offering by itself. Instead choosing to integrate with an external HCM provider,  through a in its partnership with ADP. It already provides CRM through Salesforce. Mavenlink also have a multi partnership approach while Kimble and Krow are also on the Salesforce platform. In offering project, HCM and CRM have Deltek tried to bite off too much?