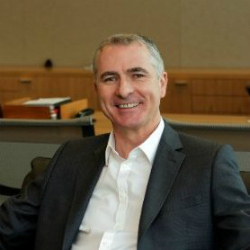 Enterprise Times spoke to Dermot O'Kelly, Senior Vice President and Country Leader, UK, Ireland and Israel, Oracle at Oracle Openworld. In this brief podcast he shares his views on how different the UK market is to the US market, or isn't. O'Kelly also talks about a "hell of a proposition" when explaining the autonomous database.
He also talks about the impediments that are seen for companies moving to the cloud. There is also advice on how companies need to approach their cloud migration.
So why do companies want to move to the cloud? "
They want to be more agile they want to develop applications quicker and they want to do it on a better cost basis.
To hear what Dermot O'Kelly told Enterprise Times you can: