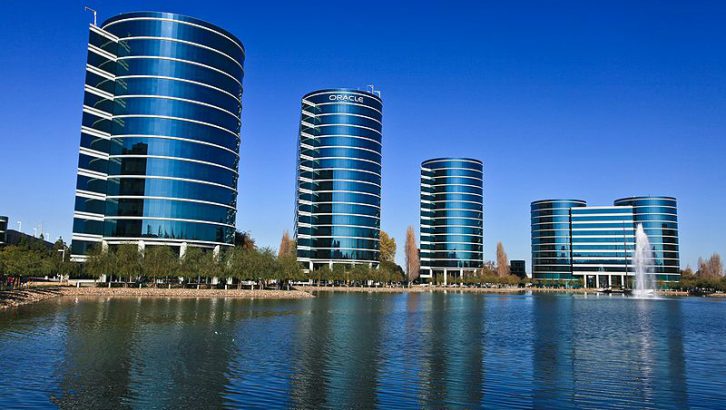 Oracle has announced its Q1 2018 results. These results showed solid growth. However the guidance for future quarters given by Safra Catz, CEO saw shares drop after hours by 4.49% (Source Yahoo Finance).
The numbers
First the good news. Cloud revenues were up 51% to $1.5 billion and total revenues up 7% to $9.2 billion. This is short of the $10 billion run rate for cloud sales that Oracle would have hoped for but it is steady progress.
Those cloud revenues were up across the board, SaaS $1.1 billion, up 61% YoY, PaaS and IaaS $403 million, up 28% YoY. Gross margin for SaaS also increased in the quarter to 67%, up from 59% a year ago. Reflecting the growth of cloud, hardware revenues were down 6% at $943 million. This will be one to watch. Recently Oracle laid off hundred of staff in its Solaris and SPARC teams according to The Register. While this will have an inevitable impact on revenues it should help with margins across the hardware business. Oracle made no announcement about the closure but the presence of Solaris at Openworld will be limited one suspects.
While the cloud revenue run rate has not reached $10 billion, unlike that of rival Salesforce it is creeping up towards that figure. GAAP operating income was up 7% to $2.8 billion and the operating margin is 31%. GAAP Earnings per share was up 19% to $0.52 and non-GAAP up 12% to $0.62. Short term deferred revenues were also up 9% YoY to $10.3 billion and cash flow was up 8% to $14.8 billion. Overall things look very positive, yet the market reacted badly to what Catz announced next.
The danger of forecasts
Cats stated: "Non-GAAP EPS in constant currency is expected to be somewhere between $0.64 and $0.68, up from $0.61 last Q2." This may sound good, but the analysts were expected a forecast at the top end of that range. The market reacted badly as a result in the short term. However, with cloud revenue growth a healthy 39-43% growth and total revenues also increasing it seems likely that the market will rebound.
Add to that the likely improving profitability from the hardware division and this should see Oracle recover quickly. The leadership team are bonused against that growth and are aiming for a share price of $80. That they have made tough decisions is good, though it does indicate that Oracle acquisitions are not always as successful in the long term as the company would hope.
"There is no one left to buy"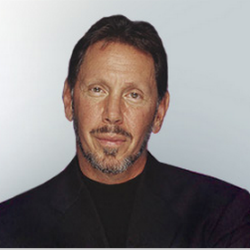 This was Larry Ellison's succinct answer to a question posed about potential acquisitions. While that statement almost certainly doesn't mean that Oracle won't acquire another company it's how Ellison expanded his answer that is important.  He went on to say: "We're seeing our best growth in technology that we have developed internally, our fusion ERP, fusion HCM which is the midmarket and the high end of the ERP and middle market and high-end of HCM." (Source Seekingalpha.com).
Ellison made it clear that Oracle doesn't need to buy another company to supplement their existing ERP and HCM solutions. They are mature enough such that they will grow them organically. This is almost certainly true and the only reason to purchase another would be to grow market share. Ellison believes Oracle can do this without outside help.
Early taste for OpenWorld announcement
Ellison also gave an indication of the big news for OpenWorld, at least one element of it anyway.  Oracle will announce their nest generation Oracle database. Ellison stated that it would be "the world's first fully autonomous database…totally automated self driving system that does not require a human being either to manage the database or tune the database."
The new database is also targeted at Amazon Redshift. Furthermore Oracle will commit to cutting customers costs in half for those that move to them. This is an aggressive stance and it will interesting to see more details at OpenWorld.
Openworld is also likely to see announcements around security. For example, the Oracle security platform will use machine learning to analyse log data to detect significant threats. While this in itself isn't ground breaking news, the application data that Oracle could have access to and understand is significantly greater than many other security solutions. AI will also feature in HCM as well. Ellison added Oracle will use: "machine learning to just look at the profiles of individuals, companies hired over a period of time and make recommendations of how to prioritize candidates that they're looking at making offers to."
What does this mean
There is rarely enough detail in the results to completely analyse exactly how well Oracle is doing in cloud. The numbers appear solid, but they include the NetSuite figures in this quarter which were not there last year. By Q3 things should be on a full like for like basis. That is when a truer picture of Oracles cloud revenue growth will be seen.
Mark Hurd, Oracle CEO commented: "With SaaS revenue up 62%, our cloud applications business continues to grow more than twice as fast as Salesforce.com. ERP is our largest and most important cloud applications business. We now have about 5,000 Fusion ERP customers plus 12,000 NetSuite ERP customers in the Oracle Cloud. That's 30 times more ERP customers than Workday."
It must grate that Oracle cannot buy Workday. It is a growing threat to their HCM software but it tends to compete with Oracle Fusion rather than Netsuite. Oracle appears to be doing well though and with new products due through soon, the continued global expansion of NetSuite competitors will be hard pressed to keep up.