Salesforce has announced that U.S. Bank is to deploy Salesforce Einstein. This is not a gamble for the fifth largest Bank in the United States but the next stage of an ongoing journey. As Richard K Davis, Chairman and Chief Executive Officer U.S. Bancorp commented in the 2016 Annual report:
"our one U.S. Bank philosophy drives our focus on achieving a strong financial performance, delivering a unified customer experience, getting better every day and becoming the most trusted choice."
Salesforce has helped U.S. Bank deliver that unified customer experience since 2009. After more than seven years of gathering data into Salesforce the company is now ready to leverage Salesforce Einstein. U.S. Bank is to deploy Salesforce Einstein Analytics, Sales Cloud Einstein and Einstein Discovery. Using these new tool U.S. Bank will look to leverage new insights and get even closer to their customer, to anticipate their needs and deliver an even better customer service.
Kate Quinn, vice chairman and chief administrative officer at U.S. Bank commented: "At U.S. Bank, we're committed to cultivating trust-based, meaningful relationships with the customers we serve. Salesforce provides us with a single platform to empower every customer interaction. And with predictive insights and AI, powered by Salesforce Einstein, our employees will be more productive and able to understand and engage with each customer's unique situation quickly."
Anticipating customer needs
Artificial Intelligence is only as good as the knowledge base it works off. U.S. Bank has more than seven years worth of data collected from customers and its business in Salesforce Sales Cloud, Service Cloud and Marketing Cloud. Using that data Einstein will help the bank and its employees become more proactive with customers. The intent is to improve the customer experience by delivering information and services to customers at the point where they need it most.
This area of predictive analytics supporting retail banking has become increasingly popular in recent years Banco Santander sponsored a competition in 2016 to see how data science could improve customer relationships. This was later developed further with the assistance of the Kubrick Group. They created machine learning algorithms that improved customer satisfaction across their customer base.
U.S. Bank will hope to have the same success. One of the advantages that the Salesforce platform delivers is that it already has many of the machine learning and augmented intelligence in place ready to leverage. Using the data collected from 18 million U.S. Bank customers Einstein will deliver even deeper insights to improve business performance. This will not able assist with helping customers but will also identify to U.S. Bank which customers are more profitable.
For existing employees such as relationship managers and loan officers Einstein will help prompt the next best action. For new employees this allow rapid onboarding and a faster return for them. While it will no doubt still be backed with training, the Salesforce platform should improve the profitability of both individuals and the therefore the whole bank.
What does this mean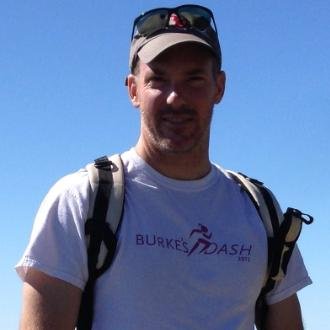 This step by U.S. Bank is one that other banks will watch closely. AI and machine learning is able to leverage the data that banks have collected over the last few years. The advantage for U.S. Bank is that data is in a single Salesforce repository. It's decision to replace its disparate legacy solution of seven years is potentially about to pay off in a way they could only have hoped for. Customers will find information available to them at the appropriate time with decisions on new facilities delivered faster. This should result in a higher level of customer satisfaction. It will be interesting to see whether this is the case in a few years time.
John Ball, senior vice president of product and GM of Einstein at Salesforce commented: "U.S. Bank is at the forefront of the tectonic shift to artificial intelligence, which will transform every business and every industry over the next decade. By infusing Salesforce Einstein into its business, U.S. Bank will be able to deliver more predictive and personalized customer experiences and help its employees make smarter, more impactful business decisions."