Mavenlink has announced the opening of its first office in Europe. The London office will become a regional hub for sales and service. Mavenlink intends the office to have around 20 staff by the end of the year.
Did growth pains delay opening?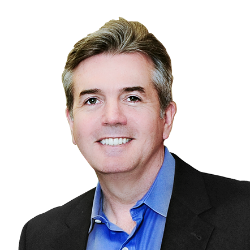 The new office has been some time in coming. The company originally intended to open the office last year. However, its rapid growth in the US seems to have hindered those plans. When asked about the delay Mavenlink responded: "We decided to change our plans shortly after that interview last year due to some other priorities in the business. I'm glad we did, because we were growing parts of our business so fast last year, that I'm not sure we were ready."
What will have helped was the injection of funds from Goldman Sachs in November 2016. The Series D funding round raised $39 million. Tech site Silicon Angle believes this may be in preparation for an IPO in 2017. The funding will have helped Mavenlink finance its international and especially its European expansion. Mavenlink already has around 100 clients in Europe and is looking to double that number in the coming months. With many of its existing clients having offices in London it made sense for them to open up in the city.
Ray Grainger, Mavenlink CEO and co-founder commented: "We've been very fortunate to have had a significant and growing interest in our product across the European market over the past couple years. We're excited to be launching our European office in London, a city where many of our current clients are based, to enhance our service offering and accelerate growth in the region."
Strategically correct but tactical error?
While this is the obvious next step for Mavenlink in its expansion it may be making an error. Currently the SaaS company is hosting its data on AWS in Oregon with a disaster recovery centre in Virginia. Asked whether they would be opening up a European instance Mavenlink responded: "Given the networked ecosystem architecture of our application, we are leveraging the EU-US Privacy Shield Framework for data privacy, and leveraging other, modern methods to deliver performance across global geographies."
While Mavenlink are now certified under the EU-US privacy shield this may not be enough to win some clients. This is especially true in Germany where data sovereignty is especially important. The EU-US privacy shield was criticised heavily last year. Most major hosting companies now have European data centres there seems little reason not to have an instance in the EU. It will be interesting to see what the Mavenlink strategy on this will be going forward. It may be that they are awaiting a critical mass of companies before opening up a non-US instance. The risk is that without that data centre in Europe they may find that some companies will not want to sign up.
Mavenlink continues growth
With 250 employees acros the globe Mavenlink is continuing its growth in the US as well.  In total it hopes to have around 300 employees by January 2018. Besides London it also opened new offices in Salt Lake City and Boston. Mavenlink is also looking to opening another office outside of North America. One obvious location is Australia, but it will be interesting to see where Mavenlink do open up.
What does this mean
For London this is good news. Rajesh Agrawal, Deputy Mayor of London for Business and Chairman of London & Partners and London Tech Week Ambassador commented: "We are thrilled that Mavenlink has opened an office in London as part of its impressive global expansion plans. London is an ideal location for innovative technology companies like Mavenlink, who are looking to grow their brand and client base in UK and Europe."
For competitors such as FinancialForce and Kimble, it sees an established professional services automation SaaS vendor coming into the market. Mavenlink has a different strategy to those two solution with integrations to accounting systems such as Xero, NetSuite and QuickBooks. It does have a Salesforce integration as well but it is not developed on that platform.
It will be interesting to see how they compete in what is becoming a crowded market. The announcement comes at the same time as both Kimble is looking to expand in the US and FinancialForce globally.