Following on from my last tip on how to create a template in PowerPoint here I am going to discuss where to place it on your network.
Microsoft products come with a selection of templates that make your choices easy to create a wonderful and colourful presentation. Most large companies however do have a house style that you need to adhere to closely. So having a template with the logo for instance in the correct place and at the correct size and using the house font is a very good idea. Here we are going to investigate where you want your personally created templates to reside.
Select Options at the bottom.
This screen will open up to you.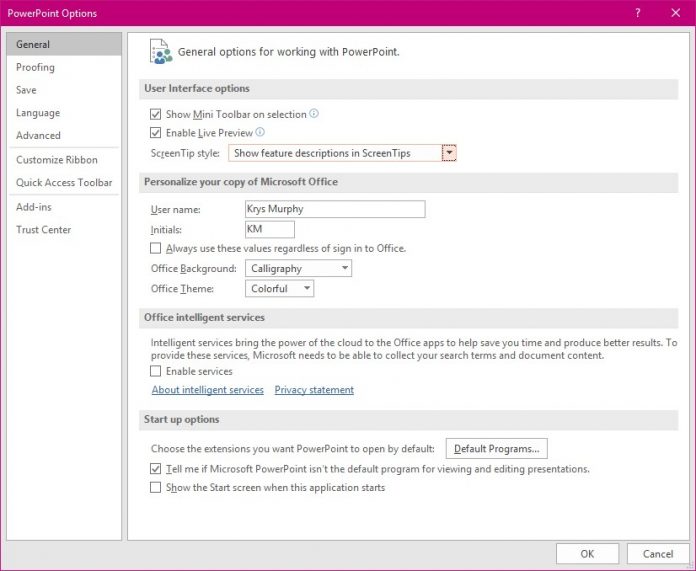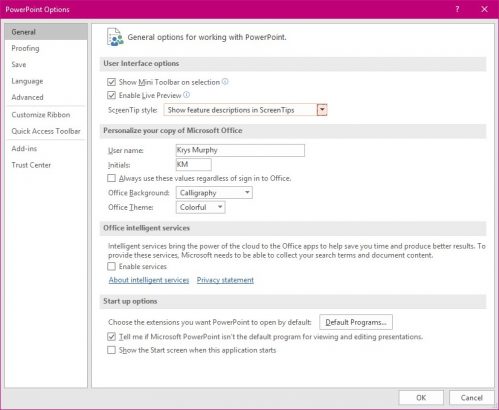 Select the Save option on the left.
In the centre of this screen you will see the location for your personal templates.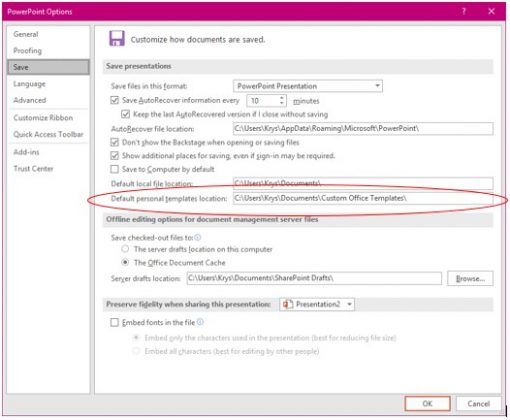 Change this by typing the full path of where you would rather these templates reside.
It may be a good idea to talk to your help desk in case they know of any reasons you should not change this location. Every company has its own policies that need to be adhered to.