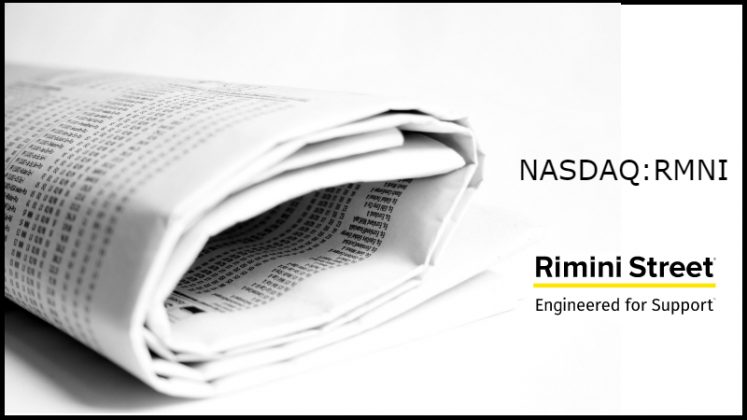 Rimini Street and GP Investments announced a definitive merger this week. The deal will see 25% of the new company owned by shareholders of GPIA. More importantly it will see Rimini Street listed on NASDAQ without the expense or stress of an IPO.
How to get listed without an IPO
GP Investments was the first Latin American firm to go public in 2006. In May 2015 it set up a corporation called GPIAC (GP Investments Acquisition Corp) and listed it on Nasdaq (NASDAQ: GPIA). Its sole purpose was to find a company that it could merge with or acquire within two years.
Once the merger is complete the new organisation will change its listing to NASDAQ:RMNI. This should make it easier for Rimini Street to raise funds for even further expansion. This is a clever move by Rimini Street as it avoids some risks of going IPO. It starts life with a post-closing equity value of $854 million at $10.00 per share. What will be interesting is where the share price will initially move to and what the market cap of the new company will settle on.
Concern or opportunity for SAP and Oracle
The new company will immediately have available additional investment funds for further expansion. SAP and Oracle may find this a concern. It will mean that Rimini Street could open up in new markets and expand faster in existing ones. Rimini Street delivers maintenance and support services for SAP and Oracle software at a fraction of the cost of direct services from the two ERP giants.
What Rimini Street does not appear to have done is protect its shares in the same way as Workday did when it went public. It is possible that Oracle or SAP could purchase the company. Although, given the acrimonious relationship history between them this would not be a white knight acquisition. This would also likely not end the problem entirely.
Great opportunity for Rimini Street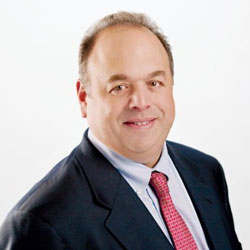 This deal will squash any remaining doubts about the stability of Rimini Street that might have lingered on after the conclusion of the trial between them and Oracle. That left Rimini Street with a large settlement to make. That was largely covered by a funding round that raised $125 million in June 2016 led by Colbeck.
Rimini Street hasn't looked back since, enjoying 45 quarters of successive growth. Its estimated revenue for 2018 is $295 million, this equates to a valuation of 2.8x. Seth A. Ravin, founder, CEO and Chairman of Rimini Street commented: "We believe that having a public company structure will further fuel our growth by facilitating additional sales opportunities and providing additional capital market access. We are pleased to enter into this transaction and work with GP Investments, Ltd. as a new investor and business partner with a proven track record of providing value to growth companies."
GP Investments last minute or the right buy
The deal is right at the boundary of the timeline that GPIAC set themselves for completing the merger or acquisition. In fact, its board will already need to agree an extension to their existing terms to accommodate the likely timeline. This shouldn't be a problem as they have already agreed to the merger. It demonstrates perhaps the difficulty the company had in finding the right target to invest in over that two year period. It will be interesting to see whether GP Investment recreate another vehicle to do the same thing.
Antonio Bonchristiano, CEO of GPIAC and GP Investments, Ltd is clearly delighted that he has finally found a company commenting: "As a high-growth company capitalizing on a large, global addressable market, Rimini Street presents an attractive investment opportunity. The Company's client value proposition, seasoned management team, track record of execution and years of consecutive growth are very compelling. Rimini Street is a proven innovator and market disruptor."
Good deal for Rimini Street?
Yes, for Rimini Street this is a great deal. They are now a public company and that will help open the doors to larger firms in the future. It is also a deal that sees control of the company retained by the current owners and leadership. How good the deal is for both sides will only truly be known once the market fluctuations have settled the share price in 2018. For Oracle and SAP it will also indicate that they may want to accelerate the move of their legacy clients to cloud based subscription models. This is not a quick or easy task and they cannot drag every company into the cloud quickly.
Conclusion
It will be interesting to see how quickly Rimini Street can grow revenues following the merger in 2018. More intriguing is how will it impact Oracle and SAP legacy software revenues. Most business won by Rimini Street has an immediate impact on those of SAP or Oracle. Especially as those revenues climb towards the $1 billion mark.
Ironically for Oracle and SAP, as the legacy issue diminishes, there will come a tipping point where Oracle and SAP will need to consider exactly how they support those legacy systems themselves and sunset their own support. The cost of maintaining that support is huge. As their own contractual commitments diminish, it will be interesting to see what happens. There will come a point where Rimini Street might be supporting more PeopleSoft installations than Oracle for example. As its importance to Oracle diminishes what will they do?