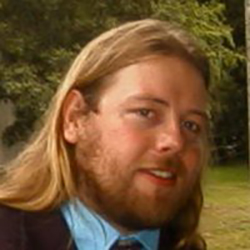 Atlassian Partner Adaptavist has teamed up with visualisation tools company SmartDraw to bring charts and diagrams into the Atlassian stack. The new product is being shown at the Atlassian Summit in Barcelona where visitors to the Adaptavist  stand can play with the new tool. The first product from this partnership is called Adaptavist SmartDraw for Confluence Cloud.
According to Simon Haighton-Williams, CEO of Adaptavist: "As Confluence and JIRA are used by more and more Enterprises, the demand for an Enterprise-grade solution for business visuals has grown. SmartDraw's evolution as a business tool makes it a powerful addition to the Atlassian stack."
What will users get?
The first thing that they get is an enterprise quality drawing tool that is fully integrated into Confluence. As organisations increase the levels of collaboration between teams, diagrams and charts are more common. There is also more use of them in software and user interface design. The challenge for many users is getting diagrams and charts right without spending too much time on them.
To speed things up, SmartDraw uses a set of simple commands that can build charts for users. More importantly, it will then track the elements in the chart and ensure that they are kept updated. This is much more than the simple range linking inside Microsoft Excel charts.
Another group that this will appeal to are those doing data visualisation. This is a major challenge for organisations as they seek to get better understanding of the data they have. Graphs and charts are not enough. What they want is something that engages the consumers of the data. It will be interesting to see how quickly Confluence Cloud users find ways to diagram their data.
Conclusion
All vendors want their partners to contribute to the wider adoption of their product. One of the advantages of the move to APIs is that software companies are beginning to make integration with their core products much easier. Atlassian has made it easy for its ecosystem to create tools and integrate into its various core offerings.
It will be interesting to see how fast the take-up of Adaptavist  SmartDraw is. If they can get a good reaction from Confluence Cloud users, it will encourage them to extend the tools into other Atlassian products.