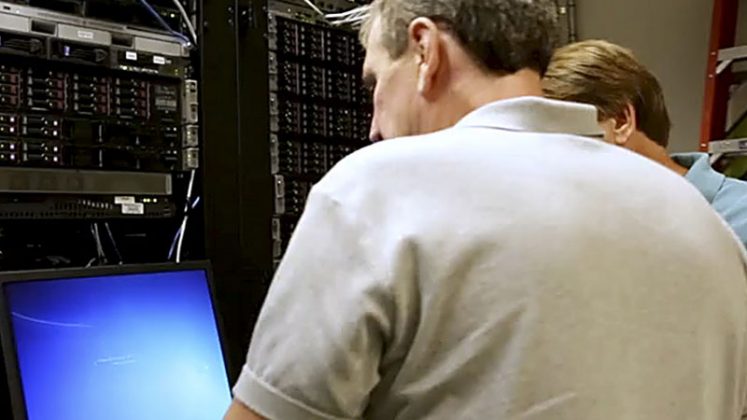 When VMware launched vCloud Air at the 2008 VMworld conference it looked like it was going to move into and dominate the nascent cloud market as it had done the virtualisation space. It took five years, however for VMware to move from announcement to production. In that time, VMware had missed the boat and other players had come to dominate the cloud space.
The product eventually went public in August 2013 as vCloud Hybrid Service. It was aimed squarely at the very large installed base of VMware customers who were looking at adopting hybrid cloud. In August 2014, VMware rebranded it as vCloud Air. Since then, VMware has been careful to avoid giving user adoption numbers apart from to say it was happy with the rate of uptake.
This week – 4th April 2017 – the company announced the sale of vCloud Air and all of its assets, including data centres and VMware staff to OVH. On a conference call Raghu Raghuram, EVP and GM, Software Defined Datacentre Division, VMware said: "Effectively, as part of this transaction, we will be transitioning our US and European data centres, customer operations, and customer success  to OVH. We will retain our R&D."
A three way win for OVH, VMware and their developers
Retaining the R&D is important. It means that VMware is still heavily invested in vCloud Air and that is important to all its customers. Raghuram also assured customers that there were no plans to end of life the software. VMware will continue to develop the software, the difference is that it will no longer provide and manage the data centres in which it is run.
This message will play well with users and, more importantly, developers. There are over 5.000 applications supported on vCloud Air. This announcement means that developers can continue to build for the platform. VMware needs those developers. Its next generation Photon cloud platform is where it sees its future.
Photon Platform is based around containers. Unlike vCloud Air which is based on the generation of Virtual Machines which require operating systems, Photon removes the operating system. This makes the containers smaller, lighter, more adaptable and easier to deploy. It has a new set of APIs and developers are able to take advantage of the Pivotal-VMware cloud-native stack.
VMware wants developers to begin moving their apps from vCloud Air to Photon. This will take time. It will also need developers to rewrite their apps to be born-on-the-cloud. It will not be an easy transition for some. This is good news for OVH and vCloud Air customers. It means that this is not simply a case of VMware handing off old technology to concentrate on the next generation.
What of AWS support?
But there is a major question mark here. Last year VMware and AWS said that vCloud Air would be ported to the AWS platform. OVH is unlikely to be happy with that as it sets itself up for a battle with AWS for SMEs. The more likely scenario here is that VMware will begin to deploy the Photon Platform on AWS which leaves vCloud Air with OVH. CIC will follow this development as it unfolds in the coming months.
Something for everyone going forward
In short, this announcement is a good deal for everyone. OVH is in an aggressive expansion and buying vCloud Air and its customer base will help it achieve its goals for the next two years. The very large installed base of VMware customers whose IT infrastructure is based on VMs can begin to move off-premises and into a cloud environment as it suits them.
Over time, OVH will also hope to become a Photon Platform partner as well. If that happens, it will not only have given VMware a route to Photon and away from vCloud but will also have given itself a significant long-term payday. More importantly, VMware customers, and developers in particular, have a long-term future with the company. They can continue to version their apps on VMware's platform and move from being operating system based to being cloud native.
---

Ian Murphy is a Principal Analyst at Creative Intellect Consulting. He has worked as an analyst for more than 25 years. He currently works as a freelance journalist and an industry analyst in the IT industry. Ian has been a guest speaker at a number of vendor conferences.
Creative Intellect Consulting is an analyst research, advisory and consulting firm founded by Bola Rotibi, an experienced and renowned expert analyst in the field of software development, delivery and lifecycle management processes, technologies and tools.
The blog was first published by Creative Intellect Consulting and is reused here with permission.