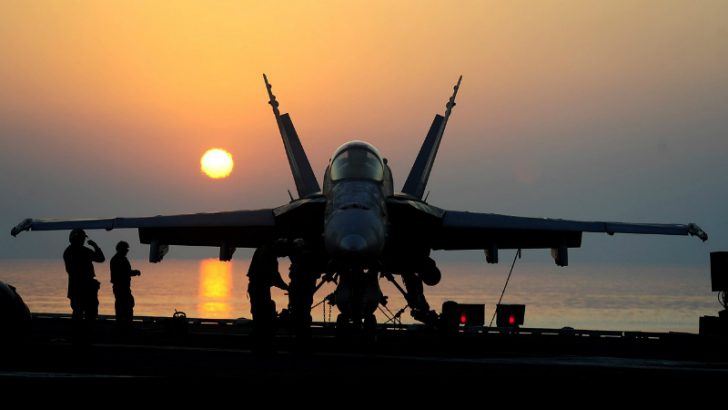 IFS has announced the acquisition of Mxi, a leading provider of integrated maintenance management software solutions for the global aviation industry. The deal will create a new business unit within IFS. Its SVP will be the current CFO/COO of Mxi Scott Helmer. Jon Slangerup who only joined Mxi in October this year as CEO will step down from his position once the acquisition completes.
Emergence of a major player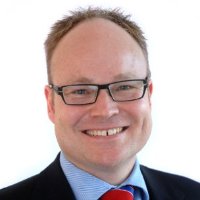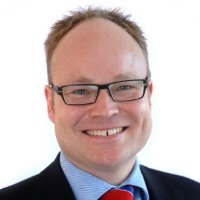 Creating a new business unit as part of an acquisition is a new approach for IFS. The company is already a strong player in Aviation and Defence(A&D). On completion of the acquisition it will decide which elements of IFS will form the new A&D unit. Fredrik vom Hofe, Group Senior Vice President of Business Development, IFS commented: "This a new way for IFS to integrate an acquired company. We think this is the best way to leverage what MXI has built. Rather than splitting Mxi up and putting parts into IFS we are putting parts of IFS into Mxi."
The merger will create a global business unit that can work with IFS regional business to improve market share. According to Vom Hofe: "By combining these two companies we will be the only enterprise application software vendor that can offer aviation operators  both in the commercial industry and defence related aviation industry end to end and best of breed maintenance software."
Vom Hofe also said the combined business would have the ability to compete in all five sub verticals of aviation and defence: Commercial aviation, Military, the in-service support sector, third party MRO players and A&D manufacturing. He believes this to be unique across the industry. Competitors often act either in a single region or form part of a larger aviation company or manufacturer. Ramco is the exception to this and they have recently had success in the home territory of Mxi. This deal is a major threat to the growth of Ramco in North America in aviation and also to Infor. Enterprise Times reached out to Ramco for a comment but have not received a response yet.
Future plans for Mxi
Mxi is to retain its existing offices in Ottawa. It also see the long term plans focused on growth with IFS personnel joining the new unit. Helmer would not be drawn on whether there would be any imminent job losses at the firm. This is understandable. The deal won't be completed until early in 2017 and only then will the fine details of personnel moves be completed.
In terms of branding Maintenix will become known as IFS Maintenix, retaining its exiting branding. Mxi itself will rebrand to IFS Mxi. The inference is that over time Mxi will likely disappear once customers are familiar with the change. IFS already has a strong brand within the A&D sector so expect a further announcement in a year or two. When asked about integration of the two products von Hofe commented: "We intend to go to market with both a best of breed offering and end to end integrated application offering. There are different use cases within different customers. There are customers who already have an ERP solution that needs a best of breed maintenance solution and others that are looking for an end to end solution.
"Short term we will focus on achieving a functional integration between the two products. So that they can live side by side. We have common customers and that will be a short term focus. We want to leverage on the tech platform we have developed. Additionally we want to make sure we can get a good scale on the technology platform, harmonising user interfaces and security."
The commonality between the two products is Oracle. Both products use an Oracle database at the back end. This will have been part of the due diligence that IFS carried out to ensure that the products could be integrated.
Conclusion
For the aviation industry this is a major deal. With US defence maintenance contracts likely to come up for tender in the near future the merger is timely. Diogenis Papiomytis, Director of Aerospace & Defense at industry analyst Frost & Sullivan, commented, "The acquisition of Mxi Technologies by IFS makes strong commercial sense, as the two companies have complementary capabilities and products targeting commercial and military aviation organizations."
"The global scale of IFS operations, as well as its innovative culture, extensive business development, and R&D resources will allow Mxi to grow its business and implement large scale projects without compromising on customer service or product development time frames. Furthermore, the Maintenix product and Mxi's growing aviation and defense customer base will add substantial value to the IFS product portfolio and assist in expanding its reach beyond the already strong IFS Aviation & Defense credentials."
For customers that use IFS and Mxi this could be good news. A fully integrated end to end product is within grasp for them without a new purchase. Those willing to be part of the beta program for that integration should probably make some enquiries. For Mxi it will open up doors and put feet on the ground to increase global sales significantly. If they can also leverage the IFS innovation by integrating the two products quickly it will also strengthen its product. With IoT becoming increasingly important in aviation the IFS EAM functionality could further strengthen the Mxi product for customers.
No financial details around the deal were published. This is the first acquisition made by IFS following their acquisition by EQT.  Vom Hofe inferred that there are possibly other tactical acquisitions to follow in other verticals where IFS is already strong.