FinancialForce has announced a partnership with Conga. The announcement came in a blog from Johnny Ola, VP Global Alliances and Business Development at FinancialForce.com. There was a simultaneous announcement from Conga who declared it a strategic partnership. It indicates the level of importance differs slightly between the two companies.
This is about the advantage FinancialForce has over those rivals that don't support, or are supported by a platform. It is taking advantage of the multitude of tools and applications built on the Salesforce platform. These allow FinancialForce to rapidly improve the functionality of their solutions without expensive development costs.
What does Conga deliver
Conga allows companies to simplify and automate data, documents, contracts and reporting within their Salesforce environment. It has more than 8,000 customers on Salesforce making it one of the most paid for applications. Introducing Conga into their financial management suite should allows FinancialForce to lower the cost of deployment for their customers. They will do this by using the preset templates Conga has already created.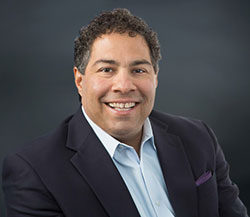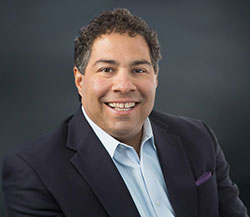 Joe Fuca, President of World Wide Field Operations at FinancialForce commented: "At FinancialForce we are 100% focused on helping our customers be as successful as possible through the use of our applications and the Salesforce Platform. Partnering with Conga to help organizations automate and simplify the document generation and delivery process further showcases that commitment. By working with best-in-class partners like Conga, we continue to prove the power of having all business applications on the Salesforce platform and we look forward to hearing of the many benefits FinancialForce and Conga customers achieve."
For the Financial Management application FinancialForce are looking to Conga to help create documents such as invoices, statements, project summary reports and financial reports, directly from the data. Chief Operating Officer, Bob DeSantis at Conga said "Our partnership with FinancialForce will give even more companies access to Conga's market leading functionality by giving customers a world-class solution right out of the box, allowing users to cut down on admin tasks, improve brand and message compliance, and dramatically improve productivity," said "We're excited to expand our rapidly growing partner program by adding FinancialForce, a highly esteemed player in the Salesforce ecosystem."
Should it integrate elsewhere
The impression is that Conga is now available for customers using the Financial Management application. What is not known is whether this will apply to existing customers or even included within the existing price. It is also surprising that FinancialForce has not embedded the solution within HRM. HRM uses several standard documents such as reference letters. These are the types of thing that Conga would provide a solution for.
There are also grounds for integration between Conga and FinancialForce PSA. These may provide less benefit for customers in this integration. Some FinancialForce customers are already using the combination of solutions. Lynne Stroyne, Financial Accountant at Summa Technologies comments  "Using both Conga and FinancialForce Financial Management has greatly improved Summa Technologies' invoicing experience for both employees and customers. The flexible and customizable joint solution has automated the invoicing process for us, making our team more productive. In fact, we've reduced the month-end invoicing from 4 days to just 2 days as well as increased the rate in collections reconciliation. We're very pleased with the money and time savings benefits received from using Conga and FinancialForce in tandem."
Conclusion
This is a welcome addition to FinancialForce financial management solution. It also shows the power a platform architecture. FinancialForce are leveraging it to create their own platform. Other companies such as Rootstock are doing similar things within the Salesforce platform as well. It will be interesting to see what other partnerships develop over the next year. Is this a new initiative for FinancialForce as they look to accelerate their growth and improve their functionality?