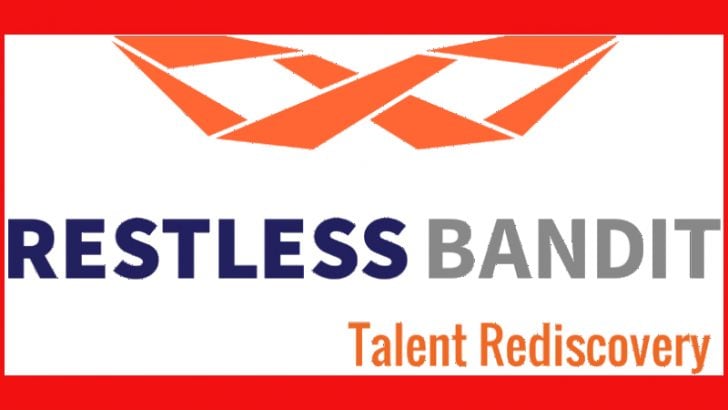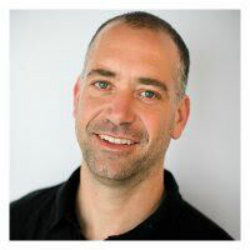 The Restless Bandit has announced that it has received a total of $10 million in funding to begin their expansion. Restless Bandit is a start-up that is launching under the guidance of CEO Steve Goodman.  Goodman was co-founder of Bright which LinkedIn purchased for $130 million in 2014. This new venture uses data science to identify the best applicants for roles from data already held by organisations.
This venture, while not backed by LinkedIn, has its blessing. Goodman was refreshingly open about a moral obligation to not compete with the Bright software. Bright aggregated resumes against job descriptions. From millions of CV's it used data science to identify the best candidates to put forward for interview.  Goodman told Enterprise Times that it did not tell companies whom to hire, merely help them create a short list. As Goodman explains: "That whys LinkedIn bought the company and now that technology underpins  LinkedIn's entire talent solutions business."
The Gold is in your own company
For the last two years Goodman has been building the software he hopes will have a huge impact on recruitment internally in firms. The new software trawls through previously discarded applicant CV's and current employees to identify who to consider for new roles that arise. While this may not directly compete with LinkedIn's business it could mean fewer larger companies seeking external candidate for roles.
Goodman explained to ET how the new venture came about: "At Bright, a lot of customers came to us and said 'That is really interesting technology but I am sitting on a massive goldmine of data. These are past applicants to my company, that I would love to use this technology on.
"So with the support of folks at Linked we left to start this company. We rebuilt the technology from the ground up. It is almost a version 2.0 of the technology. We mine a companies current talent universe of applications. These are people the who have applied to a company previously. What we do is automatically surface the best people for the (latest) job."
Talent re-acquisition
Restless Bandit takes this a step further. It interfaces with third party sites to draw in information about how individuals careers may have progressed since their last application. If an employee left a company several  years before, the software will search out the latest resume from the web and any additional information. This means that candidates who may not have been appropriate for a role a few years ago can be added to the current search.
The software already has a number of integrations in place. It integrates with leading application tracking solutions including Taleo and iCiMs. It can also leverage HRM data from companies including SAP SuccessFactors, Workday and Ultimate. Companies that retain information about alumni can include these in the search.
Pricing is dependent upon two factors. The number of resumes used and the number of seats.  According to Goodman the average selling price is between $25,000 and $50,000. The target market is those companies with more than 1000 employees. Companies will therefore need to decide which integrations they wish to take advantage of as for some it could significantly increase the cost. They also have integration into CRM solutions such as Salesforce and Bullhorn. There will also be an integration to Avature, though this is not yet complete.
Reducing unconscious bias
Unconscious bias is the bane of many companies. Recently, SAP SuccessFactors announced the introduction of machine learning to help reduce gender bias in job descriptions. Restless Bandit goes a step further. As it uses analytics on experience and skills it does not even consider the name or gender of the potential applicant. A short list is therefore drawn up of candidates with no human influence factored in. This will help organisations identify the best internal candidates for roles even if they were not aware of the role. It also prevents them being eliminated early due to bias.
It also applies the same approach to eliminating unconscious bias for external applicants. This could cause friction between recruitment agencies and their customers especially if an agency decides not to put forward candidates. It will be interesting to see if companies begin to validate they candidate list from agencies. This could lead to agencies adopting Restless Bandit themselves and providing customers with candidate lists direct from their systems.
Rest Bandit gets its own gold
The $10 million investment comes from two sources. $8 million Series A funding has been provided by GGV Capital and Toba Capital. A further $2 million is seed funding.  That they obtained only two investors demonstrates that Restless Bandit is a company to watch. GGV Capital Managing Partner Glenn Solomon, who will join the Restless Bandit Board of Directors as an Observer. Solomon commented: "Identifying and retaining talent is a top priority for companies in the Fortune 500 and mid-market.
"Restless Bandit has invented the category of Talent Rediscovery, re-engaging past candidates to find the best matches for open jobs. In our due diligence, we spoke to several Fortune 500 recruitment leaders and uniformly heard that Restless Bandit's Talent Rediscovery platform delivers unprecedented qualified candidate flow rapidly, utilizing existing profiles and obviating the need for expensive marketing campaigns. Restless Bandit's positive momentum with customers, industry leading technology and proven team all contribute to our excitement, and we're very optimistic for the company's future."
With this endorsement GGVC will be hoping that their investment pays off. GGVC is the lead investor in the deal although the split of investment funds has not been disclosed.
Conclusion
Goodman is looking to go to market with the new funds. He is increasing the size of his team significantly to boost sales. At launch they already have a list of customers using the software. This includes Gannett (USA Today), IHOP, Applebee's, comScore, Rosewood Hotels, Cabot Corporation and Aimco among others.
While Restless Bandit does not compete directly with LinkedIn, it could still have an impact. Larger firms using the solution may have less need of externally recruiters. The cost savings from using Restless Bandit versus paying recruiters fees will be attractive. Early success could lead to Restless Bandit being acquired. Its technology partners such as SAP or Workday would be most likely to make an offer. Although the data science could be replicated one suspects that Goodman has a team of PhD's that are loyal and the experts in this field.