A year on from launching Peoplecasting, FinancialForce has delivered an update in time for the 2016 HR Technology conference in Chicago. FinancialForce Peoplecasting is a solution that is available through the integration of four others. Those four applications are now Salesforce CRM, FinancialForce Human Capital Management (HCM), FinancialForce Professional Services Automation (PSA) and FinancialForce Financial Management. This is not something that needs to be purchased separately. Instead when all the applications are in use, the features work without further cost. The solution deliver benefits over and above the individiual components. A year later and several implementations later the results are in.
A year in the life of PeopleCasting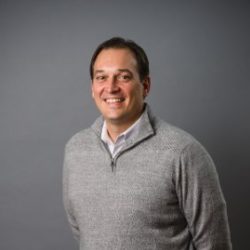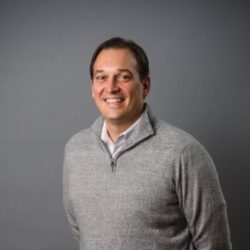 When launched, Summa Technologies expected great things of the new solution. In 2015 Mark Coy, Chief Human Resources Officer at Summa Technologies commented: "With this tight connection between FinancialForce PSA, FinancialForce HCM and Salesforce CRM data, Summa will undoubtedly be able to better meet and exceed our customers' expectations. With FinancialForce.com's new Peoplecasting functionality, we will have stronger insight into our workforce's skills and will be able to quickly address a gap, whether that's go out and recruit, or view the resource library to see who's coming off an assignment we can utilize. This will help us streamline many processes, making us more efficient and effective across the board."
So what has happened. In 2015 Summa Technologies used email and spreadsheets to manage their recruitment and resources. That has now changed. The new system has eliminated manual error driven reports. One key difference is the reduction in communication between departments. That communication not only took up valuable time but often led to misinterpretation and poor decision making. The outcome is evidence based decision making has enabled Summa to maintain its growth trajectory.
There are other benefits as well. The FinancialForce PSA utilisation targets were analysed and updated in light of the new information available. Subsequently the team at Summa has freed up time to enhance their use of the individual components. They were able to track the changes in the compensation design and remove manual tracking and transactions. This increased efficiency and also improved the bottom line of the company directly.
Communication efficiencies
Making the wrong decision on new hires is expensive. There are the costs of recruitment. If there is suddenly no work available for the new hire, or the work is below the level of the new consultant, profits are impaired. Concept Services, a new business lead generation service provider and Silver Salesforce Partner, also used FinancialForce Peoplecasting over the last year.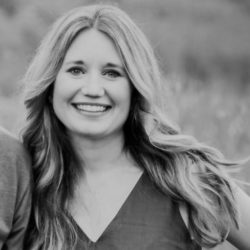 Traci Whetzel, Director of CRM at Concept Services, commented: "FinancialForce Peoplecasting™ is at the forefront of our organization. We experienced a period of 40 percent year-over-year growth over the past several years and our various ERP systems no longer supported our needs. We lacked real visibility into our business and ultimately had a need to integrate CRM into our Projects, Human Resources and Accounting onto one platform.
"Since implementing FinancialForce Peoplecasting, we have been able to drastically increase visibility into the available resources and resources needed at every level of the organization. We are now able to demonstrate if a resource is in a corrective action process or is scheduled for another project that has not yet started. All of this visibility has eliminated almost 90 percent of the communication that was previously needed to schedule a resource."
It is interesting that communication, or a reduction of it is a key benefit. Communication is critical in companies, but it needs to be the right kind of communication. If Concept or Summa had analysed the time spent on this communication they might have been surprised. Worryingly, most of the people involved in that activity were probably fee earning themselves. Reducing this administration overhead maximizes the time that staff can spend on customer communication or fee earning activities.
Clear benefits
Peoplecasting is clearly delivering the promised benefits in the companies it was deployed in. The hidden benefits of time are equally important to realise. FinancialForce believes that their solution bridges the gap between sales, services, HR and finance. It is delivering on that promise in the above two companies.
FinancialForce believe the solution delivers other crucial business benefits. These include smarter decision making based on the data in a single location. Organisations can identify their resource need from their pipelines, match it against their current workload and project any shortfall. This delivers an added benefit for finance. There less risk that contractors are needed to fulfill temporary positions. Additionally, planning is more accurate. Better utilized employees, subsequently leads to increased satisfaction. This overworked is also mitigatef, as the integration between HRM and PSA means that rest periods and vacations are built into the planning cycle.
So whats new?
In 2015 Jeremy Roche, CEO of FinancialForce commented: "This single cloud approach will also allow us to extend Peoplecasting to predictive analytics for talent management. For example, we can recognize patterns of top performers by triangulating employee information with operational information on sales orders from CRM, project success from PSA or customer profitability from financial management applications depending on the role of the employee. This will help companies make better recruiting and management decisions and make a significant difference to the bottom line."
That vision is now a reality with the recent launch of FinancialForce Wave for PSA. During the last year FinancialForce also added the integration between FinancialForce HCM and FinancialForce financial management. This brought even greater insights for users to take advantage of.
Conclusion
Financialforce have resisted the opportunity to launch a spate of new products at Dreamforce this year. This risk of doing so was  to have the news  lost in the noise. With an estimated 160,000 attendees at the event the number of announcements is likely to be huge. They have shown they have developed their products over the last year. Additionally, they have delivered business benefit to some of their customers.
Disclosure – FinancialForce funded most of my travel and expense to attend Dreamforce.