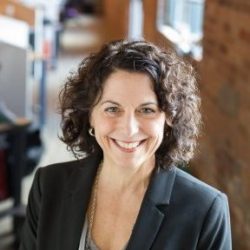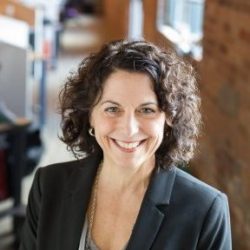 Almost on the anniversary of the Bronto acquisition, NetSuite has issued a press release that celebrates the success of three customers that have implemented both Bronto and NetSuite software. What is interesting about this is that it shows that NetSuite and Bronto together, are capable of delivering a wider experience that seems to deliver more than the separate component parts. It also shows that companies cannot merely rely on a ERP solution to manage their business transactions, but also need to consider what happens in the "silence" between those engagements.
What must be pleasing for NetSuite is that Bronto is seen as a market leader in its field. It recently retained its position as having the highest number of email marketing customers in the Internet Retailer (IR) Top 1000 list. With 100 clients this was more than Oracle Responsys, Salesforce ExactTarget and Experian Cheetahmail. The only note of concern is that the market share actually dropped from 11% to 10% in a year, a trend that Bronto and NetSuite will want to reverse.
Carolyn Sparano, Bronto's general manager commented: "Our leadership position among the IR Top 1000 in 2016 illustrates the confidence retailers have in Bronto's products and services. Our products and services are all optimized to help retailers turn casual browsers and one-time buyers into lifetime customers. And as a part of NetSuite, we can provide a complete, end-to-end commerce platform that enables retailers to seamlessly engage shoppers across their entire journey."
Omni-Channel, omnitemporal experience counts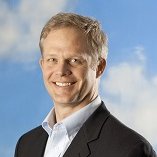 NetSuite talk about delivering an omni-channel experience with their cloud ERP solution. With Bronto software, companies seem to have been able to offer clients an omnitemporal experience as well. Andy Lloyd, NetSuite's General Manager of Commerce Products said:  "Even the savviest shoppers only occasionally visit their favorite stores and websites. Between visits, brands must keep customers engaged, creating experiences that result in transactions. The NetSuite/Bronto solution delivers relevant, accurate, timely and consistent experiences on any device throughout the customer lifecycle."
This ability to engage with customers not just at the point of sale, but in between them during the gaps of silence that is critical. Engaging with customers effectively is not just about delivering an in-store, on the phone or website experience, it is about engaging with information and offers at times to prompt additional customer responses. What Bronto and NetSuite are offering in combination is the ability for companies to survive by digitally transforming their businesses and in some cases thrive.
A Pet is For Life, Not Just for Christmas
Several animal charities have used the above slogan, especially in relation to dogs. Petshop.co.uk have taken it and applied it to their business model through the use of NetSuite and Bronto. The pet category is fiercely competitive in the UK and PetShop.co.uk needed to transform its model to meet the changing dynamics of the market. It replaced its legacy financial system with NetSuite cloud ERP, replaced Bigcommerce with SuiteCommerce and Infusionsoft with Bronto for its email automation.
With a single data store under NetSuite, PetShop.co.uk are able to measure and analyse multiple data points across its business portfolio. These include customer retention rates, subscription sign-up and drop-off figures, and sales growth by brand, all of which have been critical in understanding where to reinvest.
Trends can be spotted earlier and one initiative was to launch the unique "Bottomless Bowl" subscription dog and cat food service. As founder Adam Taylor commenting in the Financial Times said on March 23, 2011
I thought, "That's enough of last minute supermarket dashes, Mum, this ( is ) not the way to do it, lets schedule it"
The Bottomless Bowl initiative is easily supported in NetSuite. It allows shipments of food to customers on a subscription basis. Bronto has enabled it to communicate with customers on a regular basis. With an understanding of customer purchase history and the type and age of their pet, messaging can be targeted specifically. In 90 days email open rates doubled and the conversion rates from email offers increased to 13% with email marketing campaigns now generating more than one third of website revenue.
Taylor also commented: "Our business will grow with our solution. We've shifted focus from managing systems to maximizing revenue and offering our customers the very best Pet Parent customer experience."
What will be interesting is with the recent announcement of SuiteBilling from NetSuite at SuiteWorld, what other innovations PetShop.co.uk will develop in the future.
Sipping wine in the lounge
Two other companies have adopted the trinity of NetSuite, SuiteCommerce and Bronto. RST Brands designs, manufactures and sells home and lifestyle décor, as well as outdoor and indoor furniture. It achieves this through the NetSuite omni-channel experience with both rstbrands.com and flowwall.com using SuiteCommerce. Once they added Bronto in 2015 they saw a similar boost to click through rates and revenue as PetShop.co.uk. A 30% click through rate increase and a 60% increase in revenue from that channel.
RST Brands Ecommerce Manager Matt Grimm explains: "With Bronto and NetSuite, we can better understand our customers. We are able to see patterns, understand who hasn't purchased from us and determine how to convert them into customers."
Once customers have bought their furniture it seems they are also buying wine to drink as well. International Wine Accessories (IWA) are helping fulfil the requirement to store the wine. The company replaced its legacy financial suite in 2009 with NetSuite ERP and invested in SuiteCommerce in 2014. Since implementing SuiteCommerce the company saw conversion rates soar for desktop users by 70% and mobile users by 17%.
The lower percentage increase for mobile users may be a reflection of the type of goods that IWA sells. Larger value items are rarely bought using smartphone devices as buyers like to assimilate a greater amount of information. Recently IWA replaced a Constant Contact email marketing solution with Bronto. This has improved the internal business process for sending emails and has already driven up email related revenues by more than 100%. Ben Argov, IWA president commented:
"We went from black and white to Technicolor with NetSuite and Bronto. Instead of taking two steps forward, we've advanced two miles in the same amount of time. We're absolutely more effective with our messaging and our customers are responding with increased revenue per email."
Conclusion
It is not enough to just consider an omni-channel  experience for customers.  With Bronto and NetSuite meshing data for analytics together, using the NetSuite connector, the power that the combined system delivers is greater than having systems sitting in isolation. The digital economy is constantly evolving and companies need to consider when they purchase solutions what their overall customer engagement is. NetSuite, SuiteCommerce and Bronto are one vendor that offers a single integrated solution. The introduction of SuiteBilling merely makes this offering stronger.
While the connector does exist, it does not mean that all the data is shared however, and this may be a direction that NetSuite take in the future. At the moment the Bronto software and brand has not been assimilated into NetSuite entirely. This is no doubt because Bronto is having significant success on its own. However, the fact that its market share of the top 1000 fell during the year may give NetSuite and Bronto leaders cause for concern. Other ERP vendors will be looking to integrate similar email marketing solutions into their ERP stack. Oracle bought Responsys in 2013 for just this reason as well.