NewVoiceMedia has expanded its use of FinancialForce from accounting to ERP. NewVoiceMedia first implemented FinancialForce Financials in the US back in Novermber 2013, completing the US roll out in January 2014 and the UK roll out about a year later. The latest announcement sees NewVoiceMedia implement the FinancialForce PSA application across the business adding 80 PSA users to the 100 users of the Finance application.
The further investment into FinancialForce is as a result of the improvements delivered in the original project. Having previously used Sage, NewVoiceMedia saw significant improvements in the month end process. A spokesman commented: "One month would literally roll into the next – we saved at least 2 weeks within the cycle."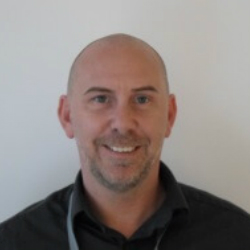 As Justin Wheatley, RVP Financial Systems at NewVoiceMedia explain the investment by saying "We needed a system that could scale with us as we continue rapid growth as a business and one which allows us to truly see a whole picture of our customers, combining the information we already house in Salesforce."
"It is already helping us to think differently about how we do things as a business and as we continue to invest in the platform, we will further enhance the insights we have to drive further business success. Adding financial applications to those already in use with FinancialForce was the next logical step."
Those financial applications include the FinancialForce Revenue Recognition which help with the forecasting that NewVoiceMedia need to do with their rapid expansion. The company provides ContactWorld, a Cloud communications platform with 99.999% platform availability. It integrates into Salesforce.com to allow the Cloud CRM solution to become the hub of customer communications. They also have an integration with Desk.com, formerly Assistly this service desk platform is now part of Salesforce. NewVoiceMedia utilise Salesforce internally and thus FinancialForce was an obvious choice as they looked for their business solution on the AppExchange.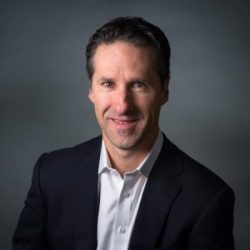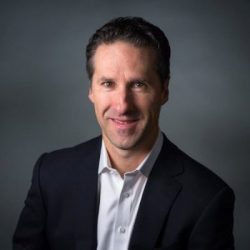 Adrian Ivanov, the recently appointed Chief Customer Officer at FinancialForce seems to agree commenting: "More so than ever, the customer is key in today's business world. NewVoiceMedia is a perfect example of a company centered around its customers.
"Already making good use of the Salesforce platform to improve the front office, it makes sense to move more of its back office functionality with financial management, onto the same platform, allowing data to work seamlessly together to improve business performance and the service it offers to its customer base. It is always rewarding to enable businesses to focus less time on processes and more on strategically driving the business forwards."
With FinancialForce able to deliver not just a full business accounting suite but also the professional services automation that the company desired, the rest, as they say is history. The ability to deliver their full business solution from within a single cloud platform was clearly key. What NewVoiceeMedia have also done is to simplify the relationships with their suppliers. Combining PSA with revenue recognition has also delivered a complete 360 visibility across the company, from when the opportunity is closed to when they can start recognising revenue.
This functionality means that NewVoiceMedia no longer needs to pull down data from separate systems, to consolidate and experience a painful end of month and presumably the end of year process will be likewise significantly improved.
Conclusion
FinancialForce is proving its pedigree as an ERP solution of note, built on a solid finance platform it still is capable of delivering a customer centric ERP. The PSA is a vertical solution well suited to the professional services industry and while they currently do not deliver a traditional manufacturing ERP solution this can be provided through the APP Exchange by companies like RootStock.
What is missing from this announcement is the HCM solution that FinancialForce provide. NewVoiceMedia has not yet implemented this but it might only be a matter of time before they complete the set.