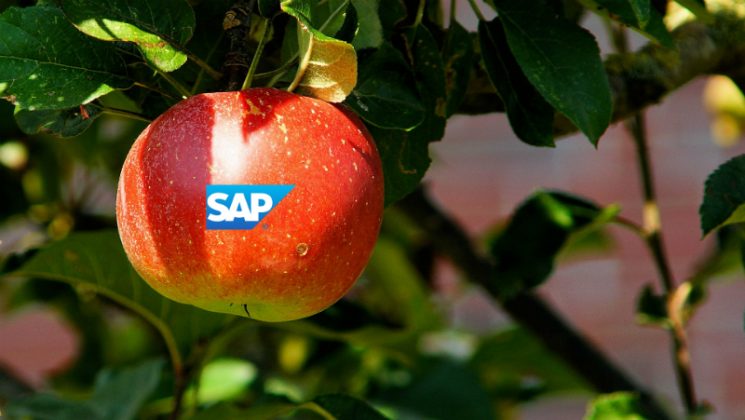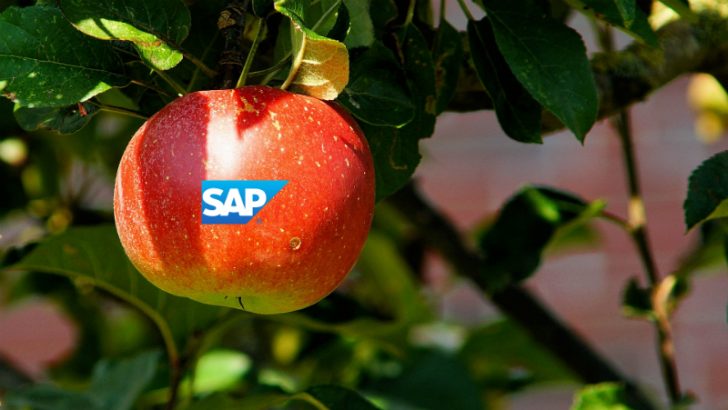 SAP and Apple have announced a partnership that will see the companies working close together to deliver tools to help organisations develop apps for themselves. This announcement follows the launch of the SAP Business One Sales for mobile app last month. That app, initially only available under iOS saw SAP treat Apple as its primary mobile vendor of choice. While there is a promised Android version later in the year it points to a favouritism for Apple in business that is reminiscent of the favour curried with Blackberry a decade ago.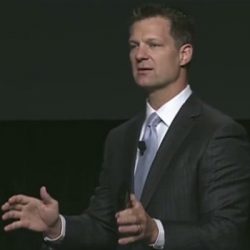 The announcement sees the creation of a training academy and a new iOS software development kit (SDK) for SAP HANA that will enable customers, partners and developers to deliver apps. One assumes that these apps will become available on the Apple store once approved. The SDK will not only allow developers access into SAP HANA but also into the business processes of SAP S/4HANA.
This is a very sensible move by SAP as it will allow businesses to create apps specific to their businesses or industry that can be sold or used with the Apple store framework. It will be interesting to see how many companies pick up the mantle of developing apps for iOS as only those with a wide enough portfolio of Apple devices are likely to do so.  SAP has also committed to deliver a new SAP Fiori for iOS design language that will  have reusable design components to allow developers to rapidly develop new apps. In a blog written by Steve Lucas, president SAP digital enterprise platform he expands on what will be available.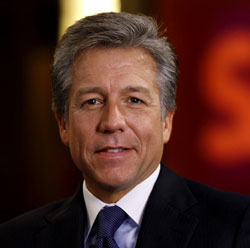 The only element missing from the announcement is when these tools and the SAP academy will be available to use although it is promised before the end of the year. More details will become available at SAPPHIRENOW being held in Orlando between May 17 and 19. SAP will be hoping that companies develop apps not just for themselves but also for others to take advantage of both SAP S/4HANA and SAP HANA.  If there are more widely available apps for businesses to use, then it is more likely that in the future mobile enabled workplaces, one of the selection criteria for companies to purchase their ERP/analytics solution is the availability of apps. Bill McDermott, CEO of SAP commented  "We're proud to take this special partnership between Apple and SAP to a ground breaking new place."
"In giving people an agile and intuitive business experience, we empower them to know more, care more and do more. By combining the powerful capabilities of SAP HANA Cloud Platform and SAP S/4HANA, together with iOS, the leading and most secure mobile platform for enterprise, we will help deliver live data to people wherever and whenever they choose to work. Apple and SAP share a commitment to shaping the future, helping the world run better and improving people's lives."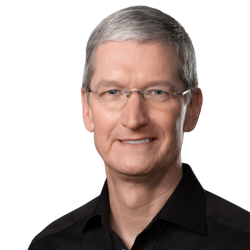 For Apple they will clearly hope that by partnering with the worlds largest ERP company and the fast rising SAP HANA database they will continue to grow sales in the business arena.  While Apple products are often more expensive than android equivalents they do have a cachet that its competitors do not. In creating this alliance Apple will be hoping that more SAP enabled businesses look to Apple for their future mobile worker needs. What will be interesting is whether Apple forge similar partnerships with other companies. Tim Cook, Apple CEO commented, "This partnership will transform how iPhone and iPad are used in enterprise by bringing together the innovation and security of iOS with SAP's deep expertise in business software."
"As the leader in enterprise software and with 76% of business transactions touching an SAP system, SAP is the ideal partner to help us truly transform how businesses around the world are run on iPhone and iPad. Through the new SDK, we're empowering SAP's more than 2.5 million developers to build powerful native apps that fully leverage SAP HANA Cloud Platform and tap into the incredible capabilities that only iOS devices can deliver."
Not all the development is being left to business however. SAP will also be developing more applications in Swift, the apple secure and interactive programming language. The initial apps appear to be signposted within the release and we expect to see some field service and healthcare apps in the pipeline, or possible at SAPPHIRENOW.
Conclusion
It is relatively easy to see how both companies will gain from this alliance. However there is little commitment from Apple in terms of what it will be doing.  The Apple Stores is now vast and while any major change is unlikely it will be interesting to see how easy some of these apps, once developed will be to find. There is also no commitment in the deal for SAP to develop apps for the Apple watch, which will be disappointing for Apple but shows that the device is still more of a personal fashion statement rather than a business tool.
It will be interesting to see whether SAP enter a similar agreement with Google with Android over the next few months and whether it would be possible for a similar deal with Microsoft. The latter is unlikely, the former a missed opportunity.