SAP has announced a consortium of US hospitals and health systems are using SAP HANA to deliver value-based healthcare. The primary challenge was that the data was stored in multiple systems in a range of different formats, not all of it electronic. In order to understand the complex challenge of delivering healthcare to all the facilities in the consortium the data was brought into a single SAP HANA instance where it could be analysed in real-time.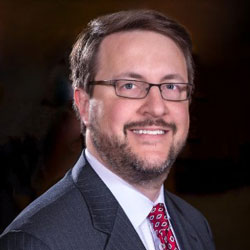 According to Dr. David Delaney, chief medical officer, healthcare at SAP: "Healthcare provider organizations are struggling to achieve the timely, end-to-end visibility across service lines required to succeed in the era of value-based care. It has been rewarding to work with consortium members to overcome these challenges by leveraging the speed and agility of the in-memory computing platform of SAP HANA to dramatically simplify integrating, consuming and analyzing disparate, complex data sets. The resulting insights are leading to improved care and greater efficiencies for member organizations."
The consortium started over a year ago with three healthcare providers and has now grown to over 40. What is particularly interesting is that this deal spans multiple states. This means that the solution not only has to manage healthcare for its patients but also has to deal with a number of different compliance regimes at the local and state level as well as federal requirements.
The solutions that are supported are not just clinical and diagnostic but also include back-office functions such as billing and cost management. The data delivered by SAP HANA made it possible for the consortium members to understand the assets each held and where they were located. They were then able to design patient healthcare to maximise asset usage which reduced duplication in equipment and staff which brought down costs.
On the clinical side of the operation members are now using analytics to identify high-risk issues such as sepsis and diabetes. This has allowed them to put in place specific programmes to reduce and prevent complications from either of these when patients are treated. The system has also enabled the development of genomic analytic programmes which has led to highly focused and personalised treatment for patients.
The back-office achievements are also impressive. $9 million saved in supply costs, improvements worth over $1 million in laboratory services allowing greater utilisation of resources for no additional investment. There have also been gains from improvements to IT systems partly driven by having a single system in which data is aggregated reducing costs associated with data transformation, storage and network bandwidth.
Conclusion
One of the big challenges for healthcare providers when investing in IT is proving that there has been a benefit to patients. It is notoriously hard to demonstrate IT benefits compared to extra drugs, staff and medical devices. However, the results coming out of this consortium are worth greater investigation as they not only show back-office benefits such as savings  but also have clear clinical goals that were identified and achieved.