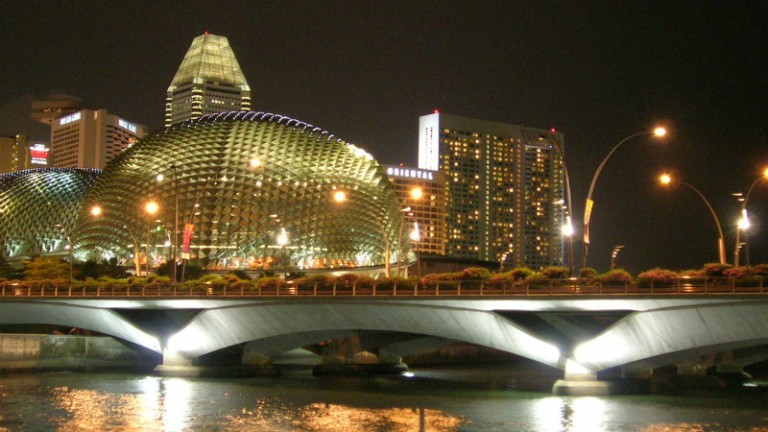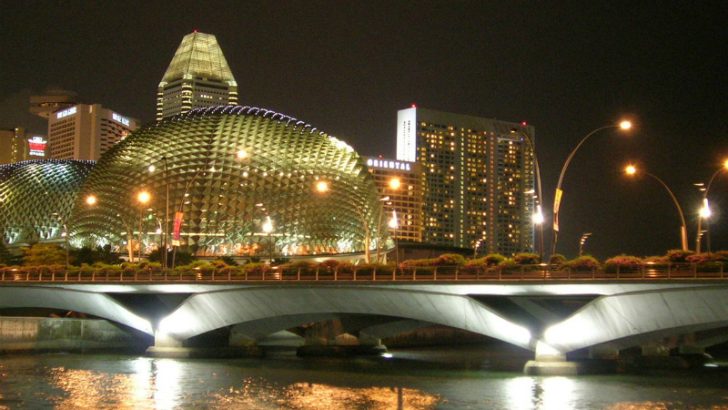 Singtel has announced that customers are now able to pay for MRT (Mass Rapid Transit), LRT (Light Rail Transit) and bus rides with with Singtel's Transit NFC SIM. This is a jointly developed initiative between the Infocomm Development Authority (IDA) and EZ-Link. The solution allows people to pay for their public transport rides using their mobile phones.
The Dash app can already be used to purchase cab rides as well as 20,000 locations across Singapore and is the largest payment merchant network in the country. NFC SIM's for the new payment will become available from April and should see a massive expansion in the use of Dash as commuters using the transport network start to migrate their tickets across to the simple to use devices.
Ms Gan Siok Hoon, Vice President of mCommerce, Consumer Singapore, Singtel commented: "We are pleased to offer the added convenience of mobile payments on buses, MRT and LRT. With customers already paying for their Comfort and CityCab taxi rides with our popular Dash app, they can now truly enjoy a seamless payment experience in their daily commutes."
In a comment that may allude to a further expansion of the NFC payments functionality she added: "We have exciting plans coming up and will soon unveil an enhanced mobile payments app that will offer greater convenience and rewards to our customers and retailers."
Only Singtel customers can benefit from these new features and it will be interesting to see whether they can increase their market share off the back of this. Their share stood at 46% in 2014 according to Norton Rose Fulbright with Starhub (28%) and M1(25%) vying for second place. StarHub supports EZ-Link through Smart Wallet and one assumes that it time their mobiles will also be able to take advantage of this new feature, though nothing has been announced yet. M1 has announced availability of their NFC SIM's from 29 March for the transit solution, stealing a march on SingTel
The new Singtel SIM's are available to new users for S$45, existing customers S$35 and they are waiving the EZLink enrolment fee of S$5 for a limited time. From M1 the NFC transit SIM card will cost S$37.45 (including GST) and they will also be waiving the EZLink fee for a short time. One caveat on this is that only certain phones will be supported including devices from Samsung, LG and Sony
Conclusion
That M1 has beaten Singtel in the race to sell the new SIM's will not worry the dominant player as it will soon be selling its own SIM's and is not likely to lose any customers over the few days of difference. However the spread of NFC across Singapore and the acceptance of usage by the population is one that does excite the telecommunications industry. Mr P. Subramaniam, Chief Marketing Officer, M1 commented: Transit is the 'killer phone app' Singapore consumers have been looking forward to, and we are pleased to be the first to offer customers the convenience of making payment with the one device that is always with them, their phone."
While the Oyster card has taken off in the UK it would be interesting to see that government intervention can make a significant difference to travel in a small country. There is a potential longer term issue for the roll out of NFC across national infrastructure and other locations.
While locals and commuters will always have their local devices and SIMs to be able to make payments it is likely that transport companies will reduce staff across locations as they are no longer required. This may make it harder for tourists to purchase tickets especially as there is more and more reliance on NFC.
What will be interesting to see is whether companies start to find solutions to access wallets across borders. If similar systems are introduced more widely in Europe this is certainly one of the questions that will need to be answered. The European Commission has been keen to remove borders from the use of mobile devices and payments across Europe. The use of payment wallets and NFC will inevitably come under scrutiny if they are successful which could be a major boon to NFC inside Europe.