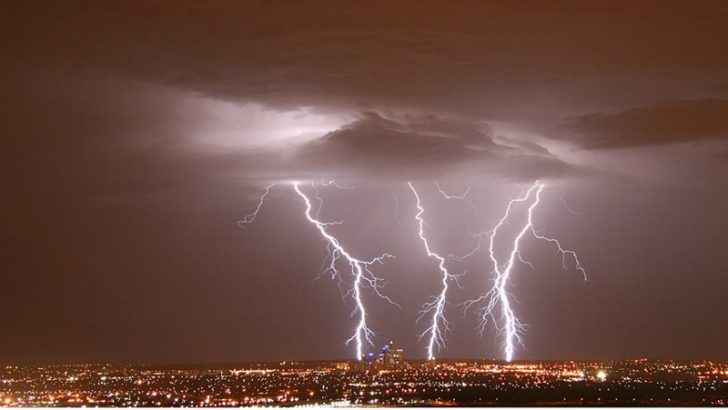 There was less bluster and more positive facts in the Q3 earnings results by Oracle, with revenues of SaaS and PaaS up 57% in US dollars and up 61% in constant currency. The strong US dollar adversely affected the results which otherwise would have been even more impressive. Even on-premises revenues remained static in constant currency (down 7% in US Dollars) at £793 million.
On-premises software is always going to fall as cloud revenues increase but this does not yet seem to be happening. Oracle is not the only vendor seeing resilience in its on-premises sales. Its competitor Infor who is making a concerted put to migrate customers to cloud only experienced a small down turn in on-premises revenue this quarter.
Infrastructure as a Service (IaaS) revenues should be increasing if Oracle were doing well in it but the revenues were only up by 2% in constant currency and were down 2% in US dollars. There is therefore little sign that the "Exa your power" partnership with Intel is bearing as much fruit as Oracle would like. These are not bad results and in fact are showing that Oracle is turning around its business and bringing on board more of its customers into the cloud.
The attacks are not stopping though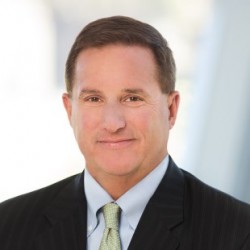 Mark Hurd, Chief Executive Officer at Oracle was keen to lay into the competition and throw some big numbers in as well: "Our SaaS and PaaS gross deferred revenue grew 96% in Q3—twice as fast as Workday and three times faster than Salesforce.com reported in their most recent quarters.
"Q3 SaaS and PaaS bookings were up 77% in constant currency. We added 942 new SaaS customers in the quarter, including several customers that switched from Workday HCM to Oracle Fusion HCM. We had more than 250 customers go live on Fusion SaaS HCM and Fusion ERP in Q3 alone. We now have over 11,000 SaaS customers with nearly 2,000 Fusion ERP customers—ten times more ERP customers than Workday claims to have."
Workday No. 1 enemy?
While these are solid results Oracle is clearly still in a battle for the hearts and minds of customers. One wonders how many of these new customers are actually just new to the Oracle cloud, rather than to Oracle itself. That it targets Workday and Salesforce specifically shows that it is most worried by them. Interestingly the battle is not yet engaged with SAP and Oracle seems more focused on protecting its own user base from the newcomers.
Hurd reeled off a list of customers that have chosen Oracle HCM and as you would expect it was impressive. He then went on to specifically target Workday by saying: "I can give you a few brands I mean there is Southwestern Energy. They had Workday and stopped their Workday implementation and use Oracle. Fannie Mae used Workday no longer does and now uses Oracle. "
Hurd wasn't done, and it became clear that Workday is the No. 1 enemy at the moment as he continued to talk about the ERP market and the Oracle success: "In ERP, 334 customers in Q3 and 175 did not have Oracle on-premises apps before they bought. We are clearly taking share; our installed base is now well over 1,800 customers. Together Fusion HCM and ERP had more go lives in the last six quarters than Workdays life time total. And I would like to use the word in the competition for ERP customers between us and Workday it is a slaughter."
This is debatable and Oracle need to be aware who they are and actually how large Workday is. Workday is still a small company in comparison to Oracle. Slaughter would infer that either Workday are animals to be killed or have been thoroughly defeated. The first is insulting and the second just isn't true.  By its mere size and reach alone Oracle should be growing faster and "winning" incumbent customers onto their cloud, Workday just don't have the man power to compete with them on every front.
However it is unlikely that Workday will disappear and as they build verticals that compete with Oracle on an even basis we expect them to see then grow and become a bigger thorn in the Oracle flesh. That Workday has been able to outperform Oracle says something about either the complacency of Oracle or the time it needed to turn its focus to cloud.
Salesforce No 2?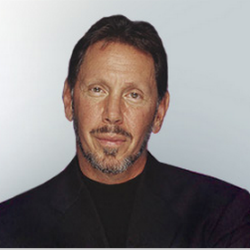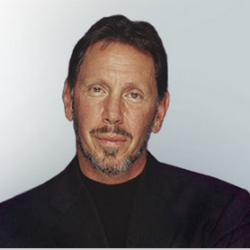 There was no mention of wins from Salesforce interestingly although Larry Ellison, Chairman and CTO was keen to put the boot in to them too. His tone in these results was more measured than it has been in the past though, possibly because Oracle are finally seeing the right levels of growth across their PaaS and SaaS domains.
"We are growing much faster than Salesforce.com. We also have many more SaaS products than Salesforce.com. In some of our most important SaaS markets, such as ERP, HCM, Supply Chain and Manufacturing, Salesforce.com does not participate at all. By successfully competing in all of these markets, Oracle has the ability to sustain its high growth over a long period of time. That should make it easy for us to pass Salesforce.com and become the largest SaaS and PaaS cloud company in the world."
So the bigger threat is Workday because Salesforce are not an ERP solution. It's an interesting view but does not mean that Oracle are not threatened by them. What will be interesting is whether companies like FinancialForce, an ERP solution that sits on SalesForce can make headway into the Oracle market. It will then be interesting to see how the Oracle hierarchy view them.
…and what of SAP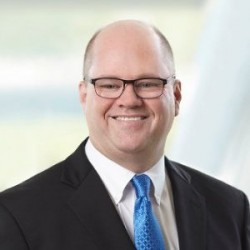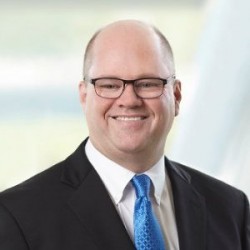 It was left to Ken Bond, Senior Vice President, Investor Relations answering an analyst question about the threat of Microsoft SQL Server on Linux and other data base vendors to make the only mention of SAP  in the briefings call. "The problem is if you want to move to SAP HANA, you have to rewrite your application. If you want to move to Amazon database, and they have a couple, you have to rewrite your application."
This is hardly a ringing endorsement for Oracle database products, merely a protectionist viewpoint and one that customers may even be offended by. He might as well have said that their products are better, but you will never move because it will cost you too much to do so. The question is what will green field companies do, and are Oracle winning truly new business or is it only looking to protect its own customer base at the moment.
It is likely that both SAP and Oracle are busy protecting their own ERP domains and do not have the energy to expand beyond them at the moment.  When challenged about how Oracle will be keeping the growth up Hurd was keen to extol the strength of the Oracle salesforce commenting: "We have obviously a large quantity of people in the salesforce. We staffed our salesforce two or three years ago. We have trained them. We've now trained them multiple times."
It is therefore interesting that they announced the expansion of their sales force across Europe recently by 1400 people. Have they been training staff for competitors one wonders?  There is a huge demand in skilled sales teams at the moment and with companies like Infor, IFS, Workday, Salesforce and NetSuite all hiring there will be a shortage.
Conclusion
Ellison backed NetSuite were one of the few companies that did not get a mention, although they are well below the size of Workday and Salesforce in terms of annoyances. What was interesting is the cash pile that Oracle has amassed, $51 million in cash and finance, which net of debt is still $11 billion. Unable to buy Workday due to its share split, one wonders where that cash will be going. Will there be a huge investment soon or perhaps just some smaller tactical  ones.
Oracle needs to decide which direction it will go in. The projections for Q4 were more of the same and one wonders what the future of the IaaS market will be for them. Will there be further investment there or will they potential divest the arm to go after something or someone much larger. The ERP market is getting crowded at the moment and there is a lot of money to be made in the area over the next few years as companies look to migrate to cloud.
Will it be the right move for Oracle to make an acquisition now?  Were they making a reference to their war chest for acquisitions with the intention of making one? In making an acquisition can they gain a larger market share or will it merely be protecting what it has at the moment from future erosion by one of the born-in-the-cloud companies?  Workday and Salesforce are not going away anytime soon, one shouldn't forget that the companies mentioned by Hurd are being won back from Workday, not won from Workday.
Note: Some quotes courtesy of Seekingalpha.com