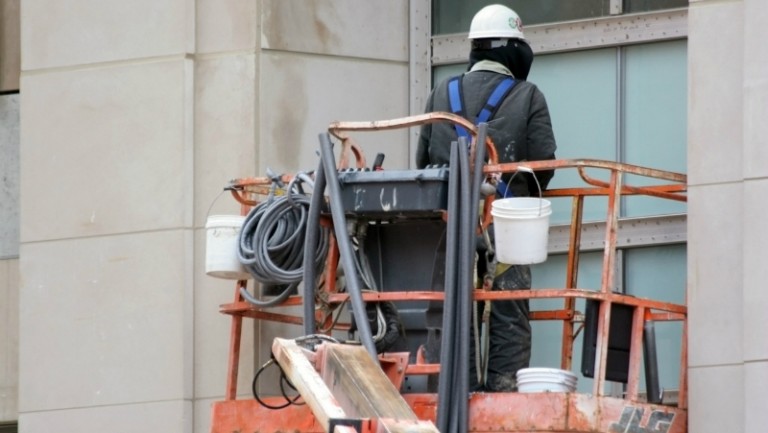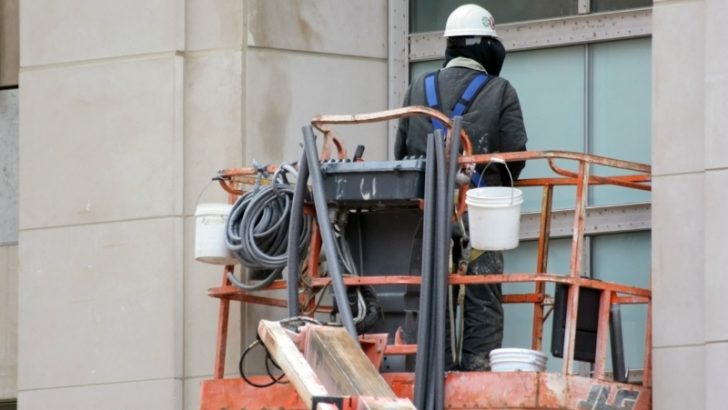 Salesforce has announced their latest industry vertical application with the launch of Field Service Lightning. This is a platform for companies requiring a field service solution that delivers integration into their service management and customer relationship solutions that delivers a mobile first experience. In a week when Larry Ellison virtually accuses Salesforce of effectively being just a CRM company they have answered it in the best way possible.
Ellison might have been correct in saying that Salesforce do not have the breadth of functionality that Oracle does. What is does have is a developer ecosystem that is constantly growing and with new industry platforms such as Field Service Lightning and its recently announced Financial Services Cloud it is slowly closing that gap. The difference is that Oracle has developed their software over decades and is having to retrofit mobile and even IoT solutions while Salesforce is building their solutions often from the ground up.
According to Gartner there are already 6.4 billion connected things in use and by 2020 that number is set to reach 20.8 billion although that might be an underestimate. With white goods now increasingly becoming connected it may not be long before several appliances in homes are connected to the IoT. As service companies look to leverage this explosion of connectivity and information will they need to modernise their software platforms to take advantage of the new services that they can offer to home owners both private and corporate.
The obvious difference with Field Service Lightning is that with the Salesforce CRM at its core it will be customer centric. Salesforce's On Research found that 92% of service executives believe that they need to update their service models to keep up with customer needs. As only 19% of those surveyed have actually produced an IoT strategy, one can therefore assume that the other 81% have not yet chosen any software to support their strategy.
This potential market is perhaps why there is so much happening in the field service market. Oracle recently bought TOA Technologies, Microsoft acquired FieldOne and both IFS and Infor have made announcements about updates to their field service solutions. NetSuite has also announced that Fieldpoint Service applications Inc had joined their developer network and was modifying their Field Service App for the NetSuite platform it had hitherto integrated with Dynamics GP. It will also be interesting to see how much ServiceMax, the cloud leader in the field are impacted by the new solution.
Benefits of Field Service Lightning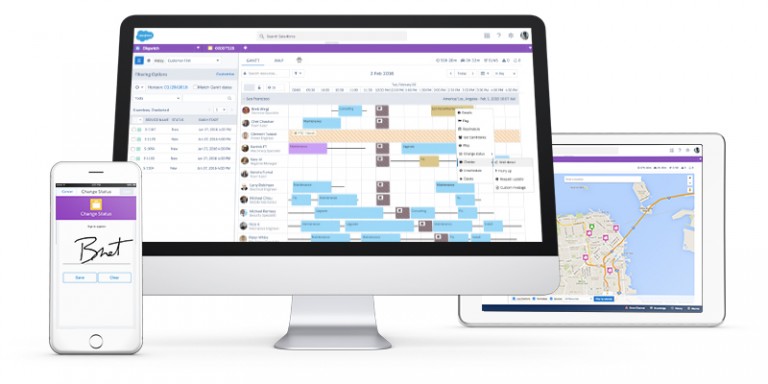 As one would expect from a Lightning app Salesforce delivers a mobile friendly and flexible application that can meet customer needs. Field service agents will have a 360 degree visibility of clients, enabling them to not only resolve any issue that the client may have but also potentially carrying out preventative maintenance on devices that the homeowner has also registered.
Salesforce use an example of up-selling in the case of an internet failure, for an engineer to upsell a client to a higher bandwidth. The possibilities, we would suggest, are far wider for companies looking to really take advantage of the new solution. Interestingly this will also mean an upskilling for field service engineers in new areas. This evolution of staff from technically skilled to hybrid worker with increasing soft skills is an interesting one and something that some companies are looking to take advantage.
The advantage that Salesforce has over some of its rivals is the rich ecosystem of partners from which it can draw additional functionality. IT can bring in features from ClickSoftware to deliver scheduling and optimization.
This can ensure that the right engineers are rescheduled where necessary to ensure that all tasks are completed within the SLA. With the mobile app Engineers will no longer need to print out service tickers, astoundingly Salesforce believe that this is still done by 65% of field service workers.
Mike Milburn, SVP and GM, Service Cloud, Salesforce commented: "We are just beginning to see what customer service can look like in the era of mobile and IoT.
"Field Service Lightning gives companies the ability to reinvent their approach to service by connecting the phone to the field on a single platform, resulting in an amazing customer experience."
Conclusion
While Salesforce Field Service Lightning is not the only application in this market it could provide a new and serious threat to Oracle in in another ERP sector. Delivered over the cloud, companies can quickly transform their businesses to being customer centric rather than a traditional FIFO service model. It will be interesting to see how many wins and what noise there is later in the year about the solution and wins from companies like SAP and Oracle.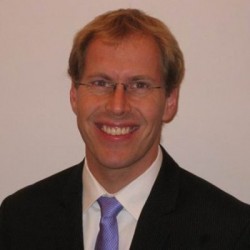 Amihai Zeltzer, associate vice president, Global Technical & Digital Services, STANLEY Healthcare as one of the early adopters is clearly delighted with the solution and commented:  "STANLEY provides products and solutions to more than 17,000 healthcare and senior living facilities worldwide. Field service is integral to our service approach – monitoring our systems from the day of install allows us to plan our on-site services, get in touch with customers at the time that is best for them, and ensure we deliver on our promise to enhance security and safety for healthcare residents, patients and clinician."
"Service Cloud has enabled us to connect with our customers in whole new ways – whether through proactive service or by connecting with them on-site."
Field Service Lightning is available now from Salesforce and weighs in at $135 for organizations that have at least one Enterprise Edition or Unlimited Edition Service Cloud license.