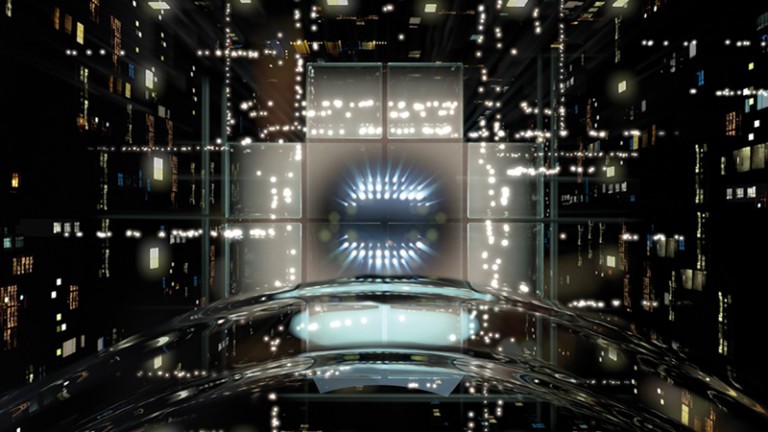 As CeBIT 2016 gets underway it has been interesting to see just how hard it is to run a conference that claims to be fully international. While other European technology conferences have come and gone, CeBIT has been a constant for over 30 years and, sadly, I've been here for around 25 of those. In that time I've seen the show grow, implode and over the last few years begin to reinvent itself.
Part of that reinvention has been to appeal to a more international audience. One of the problems CeBIT faced a few years ago was that large companies only sent their German units to the show and their view was that this was about selling to a German not an international audience. Since then CeBIT has managed to bring in new vendors and attract some of the older stalwarts back. Salesforce, for example, are using CeBIT as part of their World Tour, something that would have been unthinkable just three years ago.
But not everything is working for the organisers. They have invested a lot in a charm offensive around International press. Earlier this year they held the annual press preview day in which they had more overseas press than ever before. At that event they were keen to emphasise the internationalisation of the show and the move away from a computer show in Germany to a global business show.
Has CeBIT 2016 lived up to its promises?
Granted it is only day one but it is a good opportunity to take stock of how the show has started. The first thing is that there are more exhibitors than for the last few years, some halls are fuller and they have reopened halls that had been mothballed. On top of this good news some of the vendors such as Salesforce, Huawei and HP have made significantly new investments while security vendors such as G Data have come back to what they believe is a revitalised show.
But to be an international show requires more than just pretty stands. A look through the initial press releases and there seems to be no more new products announcements than in previous years. That's disappointing as a measure of a shows impact is vendors using it to launch new products to what they believe is a key target audience.
Another measure is language support. In the halls almost every stand has support for German, English and most other European languages. At the same time the major conferences taking place across Deutsche Mess all have support for translation services.
Unfortunately for the press and media that's where the good news stops. The majority of the press conferences are held in German with no attempt whatsoever to provide any translation services. When you ask the CeBIT organisers they blame it on the vendors and insist that they must answer for their own decisions. A lot of vendors say that the reason is simple, they don't see the international non German press that the organisers claim are here in enough quantity to support English or other translations.
The organisers insist that the vendors could available themselves of the translation services available from Deutsche Messe provided they are willing to pay for it. The vendors counter that it doesn't make sense if there aren't a lot of international press coming to the press conference and if there were they would simply run the press conference in English. It seems there is a gap between the two.
But why is this? After all CeBIT has been patting itself on the back for its ability to attract international press. However, ask for how many press and media are registered, a breakdown by country and even language spoken and there are no figures available. I'm told that they might be released at the end of the week but that doesn't help now. It certainly doesn't help the vendors who are left with trying to find last minute interview slots to speak to foreign press while sounding embarrassed that they cannot give them the news as it is breaking.
Conclusion
CeBIT has managed to do what many of us thought was the impossible a few years ago and reinvent itself. While other shows would have closed down CeBIT has regrouped, refocused and come out fighting. What it now needs to do is deliver on its claim to be an international business show by ensuring that it stops exhibitors from seeing this as a German show and buy in to the fact that CeBIT is the last big serious technology and business show left in Europe and needs to address a far wider audience than vendors are currently doing.
In order to do that CeBIT itself has to change and the organisers need to stop blaming the exhibitors and start fixing things. If it doesn't then the press and media will start to drift away again and CeBIT will have wasted the opportunity it has now created.