JDA has announced the availability of JDA connect for SAP HANA. The solution allows JDA data to be integrated into SAP HANA, SAP's in memory database. Once in SAP HANA the JDA solution will perform validation, logging and track errors as well as NetChange. SAP HANA users are then able to combine the data sets from their SAP ECC modules with the JDA data together in SAP HANA for deeper faster insights across their whole supply chain. This delivers rapid decision making to manufacturers who use all three solutions.
JDA Connect for SAP HANA is a pre-packaged solution requiring little time to configure with JDA claiming it delivers rapid integration with SAP ECC using SAP HANA as the data repository. One integrated customers are able to use the power of SAP HANA database to deliver rapid insights to their business.
With complex supply chains and volatile markets this allows customers to make near real time decision. The solution connects the data sets from both SAP ECC and JDA seamlessly within SAP HANA removing much of the integration work that customers would have had to do previously. One suspects however that customisations may take a little longer to match up.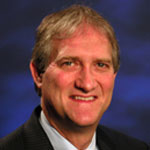 David Johnston, senior vice president, solution strategy, JDA commented: "JDA continues to invest in new technologies that help companies transform their supply chain processes to quickly and profitably respond in today's digitally enabled world. JDA Connect is proof of this, and enables SAP HANA customers to leverage seamless integration with JDA's industry-leading supply chain planning and execution platform.
"In fact, we have seen particularly strong traction in the market with customers adopting our Manufacturing Planning solution recently, and this integration is a compelling combination for customers leveraging SAP HANA in tandem with JDA, to not only make faster planning decisions, but to enable a powerful, end-to-end supply chain."
Conclusion
The solution will no doubt be welcomed by customers of SAP and JDA as they seek to cut development costs and improve planning capability in rapidly evolving markets. For JDA it is a clever move. Seen by Gartner recently as a leader in the Gartner Magic Quadrant for Supply Chain Planning System of Record, 2016 it brings it closer to the ERP market leader SAP.
For SAP it extends the ecosystem of SAP HANA as it looks to grow its use as a platform across multiple industries. Most of the SAP announcements recently have been about an increase in the availability of hosting and cloud environments such as CenturyLink or wider hardware support such as IBM Power 8. However linking up with ISV's such as JDA should see the in-memory analytics platform grow in popularity among customers.