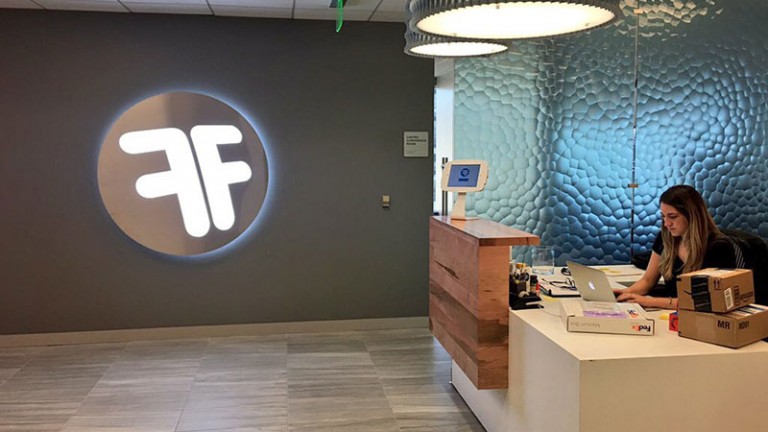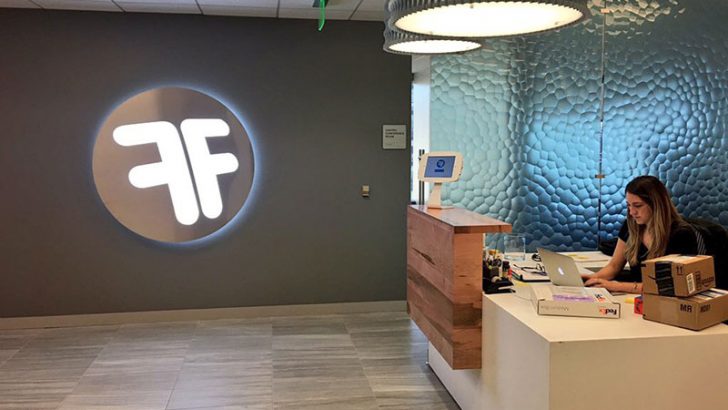 FinancialForce.com announced the appointment of Joe Fuca as President, Worldwide Field Operations today. We caught up with Fuca as he basked in the warmth of the Los Angeles weather and the FinancialForce.com welcome. Jeremy Roche, CEO of FinancialForce.com has achieved a coup in bringing in the man credited for being instrumental for turning Docusign into a unicorn with a valuation of $3 billion in its last funding round and an annual turnover north of $200 million.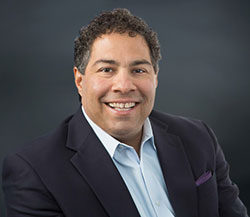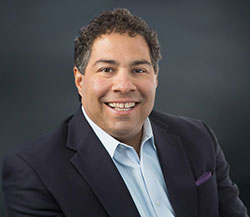 For Fuca this is a return to his past, he previously worked at Evolve and PeopleSoft, before moving to McAfee and then heading the Sales operation at Docusign. The current explosive growth in the cloud ERP market that is one of the reasons that Fuca joined the cloud based ERP software company the second is the culture.
Fuca compared the culture at FinancialForce to that at Docusign and customer satisfaction scores and the Glassdoor statistics helped confirm his choice. Over 80% of reviews on Glassdoor recommend working for the company, higher than most of its competitors, a typical comment is: "FinancialForce is hands down the best company I have ever worked for. Training is fantastic, the company is not afraid to invest in its employees."
FinancialForce.com have been growing fast and now has over 1,000 customers and boasts a 60% revenue growth. Roche and Fuca have no intention of slowing this growth down, but the economic climate is changing. Fuca hints at how this will be achieved: "We will approach this with smart growth, operating the company with current assets." So what is changing?
It's going to be getting tough
The economic climate for tech and ERP companies is getting very tough, especially for those reliant on investor funding. There have recently been several articles written about whether there is a bubble in tech leading Sam Altman, President of Y Combinator and co-chairman of OpenAI, to write in blog that it's a little of both. With some mid stage companies being overvalued it is those late stage companies that take equity almost as a form of debt that he feels are most at risk.
So is it a bubble? "Not really" Altman writes: "Some unicorns will surely die (and those are the ones everyone will talk about). That doesn't make it a tech bubble. It'd be more accurate to say it's a tech bubble if no unicorns die in the next couple of years." The premise is whether Private Equity sees whether putting further investment into companies is another equity round or just the provision of debt to these companies.
For ERP companies it may not be easy, there are a lot of players in the market, and while some like Kenandy don't overlap in terms of target market others do. Fuca clearly sees NetSuite as the prime opposition for the market share grab. He is more dismissive of SAP and Oracle as he clearly feels that they will stay focussed on what they are good at, large enterprises.
Another factor is the markets are looking for profitability in companies, not just sustainable revenue growth. It is perhaps why several recent tech IPO's have gone less well than expected recently. Pure Storage went public and lost 5.8% off its $17 initial value. Fuca explained FinancialForce's thinking: "Now you have companies with sustainable revenue growth that need to turn towards profitability. LinkedIn is a perfect example, super revenue growth, great base of business, probable monopoly in terms of the recruiting space, but missed on a profitability level."
That miss saw LinkedIn half its market cap in less than three months. FinancialForce has therefore changed its strategy from investing in growth to smart growth. It will be interesting to see whether the speed of growth is maintained in the next year, but Fuca has a plan: "How can we keep growing at this pace without bringing on additional headcount and additional costly assets. What do we do there we ramp up our implementation partners so they can do the implementation projects successfully."
Finding implementation partners and bringing them on board will not be easy. There are several ERP companies looking to expand their channel and it will be interesting to see whether FinancialForce.com can get some of the bigger SI's to help back their product. One of the weaknesses of the product against some competitors is its internationalisation. While it has recently entered the market in Australia it is weak elsewhere. Fuca is aware of the weakness but intimates that there might be a strategic vision in place. He replied to the challenge about the current lack of internationalisation in Financial Force by saying:
"Financial Force has done a good job about approaching English speaking companies, we have a whole new chapter that we need to address. That's a great question that you need to ask me in about six months. I am super excited about our entry into Australia and we see some early signs of what I saw at DocuSign. That area is growing and they want cloud based products."
Hunt the unicorn
While DocuSign were an acknowledged unicorn, Fuca does not believe that FinancialForce.com has reached that status yet. Despite Business Insider valuing them at $1.5bn Fuca commented: "Financial Force is not a unicorn company. We are putting the together infrastructure to become a highly valued company."
The smart growth will see Fuca maximising the talent that FinancialForce.com already has as Fuca added: "I will bring in super great talent to mix with great talent that's already here." It will be interesting to see where he turns to for that talent. If he looks for ex PeopleSoft he will probably be fighting with Workday for them. He is still only a few days into his tenure at FinancialForce but it will be interesting to see what calls he makes over the next few weeks and months to old acquaintances as he looks to strengthen his team.
Conclusion
This is a very senior appointment by Roche as he seeks to strengthen his team for the next chapter of the Financial Force growth story. In appointing Fuca they have chosen someone with the industry knowledge and experience of developing a company to the size that Financial Force aspires to be. In readjusting their resources to manage a more channel based approach to market Financial Force has a good chance of achieving its aims.
It will be interesting to see whether it manages to persuade any of the larger Salesforce consultancies to become partners and this could provide some very quick and profitable wins that might even see their growth accelerate beyond what they have previously achieved.