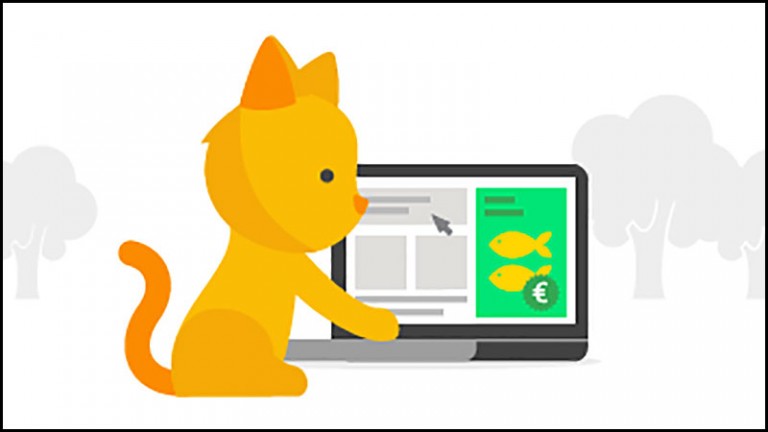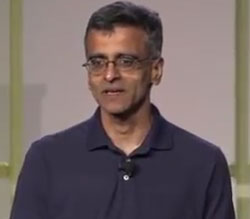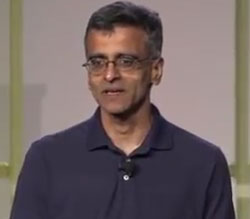 Google has issued a blog to tell everyone how much it is doing to make advertising a safe environment. The blog comes a couple of days before the Interactive Advertising Bureau (IAB) has its yearly discussion on how to make us watch more adverts across all media.
The blog is titled How we fought bad ads in 2015 and has been written by Srindhar Ramaswamy, SVP, Ads & Commerce. Unsurprisingly it comes across more as a puff piece about 'how good we are' rather than focusing on issues such as privacy and the role of ad blockers. There is good reason for Google to get this out now after two stories in the last week.
Burying bad ad related stories
The first story came from Adblock Plus who reported that the IAB had banned it from next weeks conference without any explanation. Given the rising use of programmes to block adverts and the worry over time shifted content even in streamed media, advertisers need to look at how to solve this problem. There have been rumours that some adblocking vendors are taking money from advertisers to be an safe ad list so you'd have thought the IAB would want to engage with that community.
The second news story broke last night and was reported by Bloomberg. In it, Bloomberg reports that as part of the Oracle vs Google lawsuit around Java it was disclosed that Google paid Apple $1 billion to keep its search bar on the iPhone. With Apple running around badmouthing companies that scoop up personal data, this story is an embarrassment for both Apple and Google. As a result, Bloomberg reports Google wanted the information redacted and sealed from public view as it was commercially sensitive, a move that appears to have been successful as the transcript has now disappeared.
These are not the only things that Google has to contend with. Security vendor Bromium recently reported that malvertising hit new heights in 2015. While Google does address this to some degree in its blog, this is a problem that is far from going away.
What is Google claiming to have done?
First of all the blog highlights Google's policies, its investment in over 1,000+ people to provide human rather than just machine intelligence to check ads and how more than 780 million ads were blocked in 2015 alone. Without knowing just how many ads were actually served up it is still an impressive number.
What will get a lot of attention is the categories that Google claims to have focused on:
Counterfeiters – 10,000 sites and 18,000 accounts blocked for attempting to sell counterfeit goods.
Pharmaceuticals – 12.5m ads blocked
Weight Loss Scams – 30,000 sites blocked for misleading claims
Phishing – 7,000 sites blocked
Unwanted Software – 10,000 sites disabled and a reduction of 99% in downloads
Trick to click – 17m rejected
Again, the numbers look good for Google and it would be interesting to see similar claims from Microsoft, Facebook and other companies. Where this gets less clear is how many aggregators were blocked or suspended. For a lot of small sites they don't have control over the ads served up. Instead they allow aggregators to put ads on their websites and blogs for a small fee. With many aggregators aggregating content from each other, the source of some ads can be difficult to trace.
Improving the advertising experience
To many users, the idea of improving the advertising experience is likely to be met with laughter and derision. It's hard to find anyone who enjoys the adverts and previous attempts to trade listening and watching to ads for free access to content or data allowance in the mobile space have produced mixed success. This may be about to change though with Verizon launching their FreeBee service, where advertisers pay for usage rather than consumers
The blog claims that Google has disabled or banned the worst offenders especially those that redirect you to a site when you didn't want to go there. One of the technologies it claims to be working on is the ability to detect when you've accidentally rather than deliberately clicked on mobile ads. There is little information on Google as to how this works so it's hard to prove how effective it is other than take Google's word for it.
One way to reduce the accidental click is good design. Google claims that it has stopped showing ads on over 25,000 mobile sites due to their bad design and failure to follow its practices. Another 1.4 million who wanted to sign up to show Google ads were similarly rejected for failing to follow its policies on design and ad placement.
Privacy and user control
Governments and regulators have proven toothless when it comes to the amount of data taken by advertisers and search engines. This is one of the reasons why the Apple/Google deal revealed in court was such a problem for both companies. The problem is how to fund a free internet without revenue from advertising and how to allow people to control what, if anything, that they see.
The first thing is that there is no such thing as no advertising. The IAB is vehemently opposed to the idea of allowing people to opt out of everything and so are content providers. After all, stuff has to be commissioned, designed and ultimately paid for. The rise of the Internet and the ease with which content can be pirated also means that users no longer see the value in a lot of content. This means that advertising is often the only way that content creators from bands to film producers, news sites to educational sites.
In the blog feature such as Mute the Ad and Ad settings are played up. The problem as many people know is that no matter how often you click mute the ad will keep coming back. If you want to reduce ads you have to be willing to give up personal data that is then shared among advertisers. As with the UK Telephone Preference Service this doesn't really mean anything because only those who sign up to these agreements have any reason to respect them.
Even when you do go through the Ads Settings on Google it is difficult to get any fine degree of control over what you received. This is because despite what Google and the rest of the industry says, nobody wants to restrict what can be served up. This is also where privacy becomes a major challenge. It is not just about data being shared but the detail that is required to help restrict the ads people are served.
Conclusion
The blog achieves what it set out to do and that is showcase what Google is doing to protect people from bad ads. What is doesn't do is address the problem of privacy and what can be done to better protect privacy rather than force users to trade privacy and personal data for a reduction in porn and other inappropriate adverts.