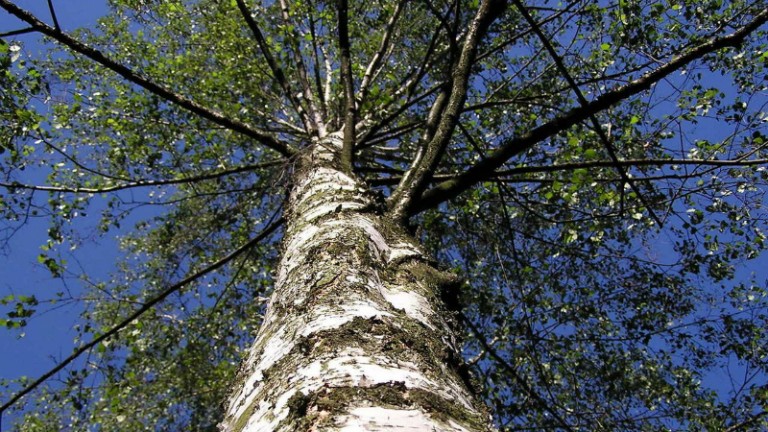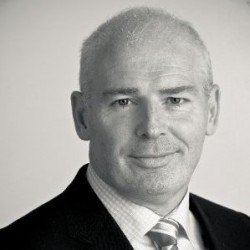 SAP has issued some outstanding results in its fourth quarter and solid growth in its full year results. We spoke to Cormac Watters, Managing Director, SAP UKI to shed some deeper light on the results. With cloud bookings growth up 103% and the revenue for cloud and on-premises both increasing, SAP are buoyant.
Luka Mucic, CFO of SAP commenting on the results said: "Our tremendous 2015 results validate our strategy of innovating across the core, the cloud and business networks to help our customers become true digital enterprises.
"We have transformed our company and made it leaner by shifting investments from non core activities to strategic growth areas enabling us to capture the tremendous growth opportunities in the market. This puts us on a strong path for the future reflected in an increase of our 2017 ambition."
We asked Watters where specifically this growth is coming from in the cloud:
"It is coming from across the piece. The portfolio is reasonably broad and as it turns out, it looks like it is relatively well balanced. We are experiencing growth in all the areas, success factors, Ariba, and so on."
Watters is confident about the future, and one of those reasons is the management team that has been built at SAP commenting: "I do think that the management team is strong and the journey is well thought through." This does appear to be the case at the moment, with partnerships being added for SAP HANA and S/4 Hana at regular intervals, the most recent being CenturyLink.
While revenues are up and the operational profits exceeded expectations, the margins for the last quarter were down. Watters put that down in part to the payment of Sales Commissions after a successful quarter saying: "One of the realities of having a strong quarter is that we have to pay more sales commission."
One wonders whether those commissions should have such an impact as revenues are deferred for cloud. It will be interesting to see whether the commission structure changes at SAP as it has already done at some other companies.
The big question for SAP is when will it reach parity on cloud SaaS/Software license revenue compared to on-premises? WallStreet.org reported that an unnamed SAP spokesman commented that parity would be reached by 2018. Watters was unable to confirm this and it might vary by region anyway. This would be a couple of years behind Infor who believe that they will reach this point before the end of 2016.
What is prompting the growth.
If you follow all the hype on cloud one might sometimes think that going "digital" means fully embracing the cloud with all your business applications. Watters believes that this is not always the case. What he has seen in SAP and elsewhere is different. Watters explained further:
"If you are a genuine net new name you may well be more inclined to take a bigger jump but if you are an existing customer you tend to start a journey. By not looking to fully replace all of ERP you may well look at one of the lines of business such as HCM, CRM or procurement."
"There is a different dynamic between the two: Net new customers do look at a full transformation, existing customers tend to start looking at the lines of business first."
In recent weeks we have seen announcements mainly from smaller organisations, often manufacturers, that they are still implementing on-premises solutions. The SAP figures showed that growth was maintained in both Cloud and on-premises revenues. Watters does not see the on-premises growth occurring inside any specific industry. The same is true with cloud even with traditional industries sometimes considering cloud.
Watters cited banking as an example: "You can see a lot of disruptors look to see if they could move everything to the cloud, you may well see an emerging bank do this and compete against traditional banks with larger on-premise estates."
However Watters firmly believes that traditional ERP is the last application that tends to get moved. We asked why this was. Watters replied: ""The conversation is not technology it is common sense business return led. They are not moving to the cloud because it's just a sexy technology. It has to be business case driven and depending upon the scale of your investment there may be a timing implication on that."
It is this timing factor that is interesting. It is also something that we agree with Watters about. Companies have sunk a lot of costs into ERP solution, both hardware and software. Both of these costs need to be depreciated and that can take a significant time. It might be one of the reasons that SAP HANA has had a surge of growth recently as companies look to migrate their software into hosted solutions that deliver increased performance, rather than migrate the whole of their ERP solution to the cloud.
Migration to the cloud has started though. We asked about HCM applications and whether there are any times that on-premises solutions are looked at? While Watters did recall one tender in the last year where SAP bid against an incumbent on-premises solution (and won) there were no others, as he confirmed: "In my personal experience it is HCM in the cloud. HCM has gone virtually 100% to the cloud."
This is the toe in the water for many CIO's. Watters joined SAP in September 2014 from a COO role at DCC and therefore not only speaks from the vendor point of view but also personal experience of implementation.
(Next: Where will SAP be fighting in the future)