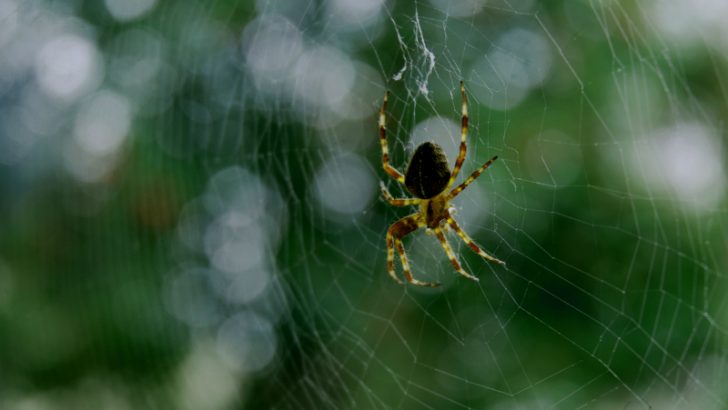 Cobweb Solutions has announced that it will be acting as a Cloud distributor for a portfolio of products including Microsoft. They have branded this 'Cloud reseller in a box' and "CSP Enablement" and enables reseller partners of Cobweb to deliver hosted services to their customer base.
Why is this interesting to end users?
For those SME's who have trusted IT providers this presents an opportunity for those resellers to deliver Cloud Services without having to set them up themselves. This is often a costly task and requires a whole new skill set. Cobweb is enabling those more traditional suppliers to be part of a cloud ecosystem by offering Cloud Services without the requirement to reach the accreditation levels required by such companies as Microsoft in order to offer those services themselves.
If an SME elects to use this "Cloud reseller in a box" can they be trusted to understand and deliver a service that your company can trust. We asked Julian Dyer, Chief Technical Officer at Cobweb about the validation that Cobweb would put these companies through, he replied: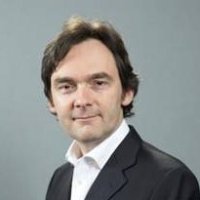 "Yes, we expect resellers to strive towards various customer recognised accreditations (vendor specific and others). Cobweb's own reseller program will have gates and levels of accomplishment. Customer dissatisfaction with their reseller could allow a customer to reject their reseller and switch to Cobweb or another CSP. This customer choice model is built into how Microsoft view the cloud delivery via CSP.
"Customers can consume Microsoft services from any supplier; there is no way of locking in a customer to a reseller or to Cobweb. Cobweb does not compete with our resellers and will refer customers to resellers as we grow our channel capability."
This means that should the CSP fail to offer an appropriate level of service it may be possible for Cobweb to move that service to another channel partner. It will be interesting to see how contracts are worded and how simple this is in reality.
What can customers expect?
With the vaguely worded press release about what services these nascent CSP's will be able to offer to customers we asked Dyer what exactly that Cobweb would be offering within the "box". Dyer expanded upon the release and talked about the Microsoft offering, which will come direct from Azure:
"We intend to offer the full portfolio of the Microsoft Cloud that's made available through the Microsoft Cloud Solution Provider program. There is sometimes a small delay between availability in the CSP Program and its availability to buy via our automation system. For example, CRM plans became available via CSP early October 2015 and Cobweb is enabling CRM plans in our automation system this week.
"All Office 365 Corporate plans are available via Cobweb, with Government plans available shortly. There is currently no timeline for Educational Office 365 plans. Enterprise Mobility Suite (EMS) and Azure CSP are due over the next few months. "
The interesting thing here is whether companies will also be able to list themselves on the Digital Marketplace once they have access to the Microsoft Government version of Office365, this may open up the floodgates for small providers to become listed on what used to be called G-Cloud.
The Microsoft services were not the only ones mentioned and Cobweb will also offer multi-tenant solutions from within their own hosting environment, Dyer explained further:
"Cobweb is aggregating a number of other cloud solutions that both complement and compete with the Microsoft Cloud.
"Currently we have major services from Symantec Cloud and IBM SoftLayer. Other integrated services such as Mimecast and GlobalRelay work in a number of scenarios, not just cloud. A continuing roadmap of new value add services are suitable for resale, most based on the application packaging standard see www.apsstandard.org for the catalogue. Cobweb selects from this catalogue when considering new services.
"Cobweb London Cloud service of course adds to the portfolio, particularly for customers requiring data sovereignty."
Effectively Cobweb will be acting as a conduit for other service providers. Although it may offer some services from its own data centres in London and Segensworth, it seems that most will be third party solutions. The reason it can do this is because it is a 2 Tier cloud service provider and is also able to provide a payment mechanism that enables the interaction between customer and its new channel directly.
Dyer explained the billing system further: "Cobweb is an approved BACS bureau. This allows a unique proposition to our resellers. Together with our automation and billing systems we deliver a Billing as a Service platform for all our Cloud portfolio. It is billed on the resellers bill, funds collected from the customers bank account via Direct Debit and then deposited directly into the resellers bank account.
"Allocation of payments and credit control policy deliver a simple and effective funds processing, using the method that small businesses prefer (Direct Debit).
"Cobweb's charges to the reseller are processed in a similar way.
"Cobweb is a 2 Tier CSP, therefore resellers are able to use Cobweb without becoming an authorised CSP in their own right."
(More…A new channel for Cobweb)