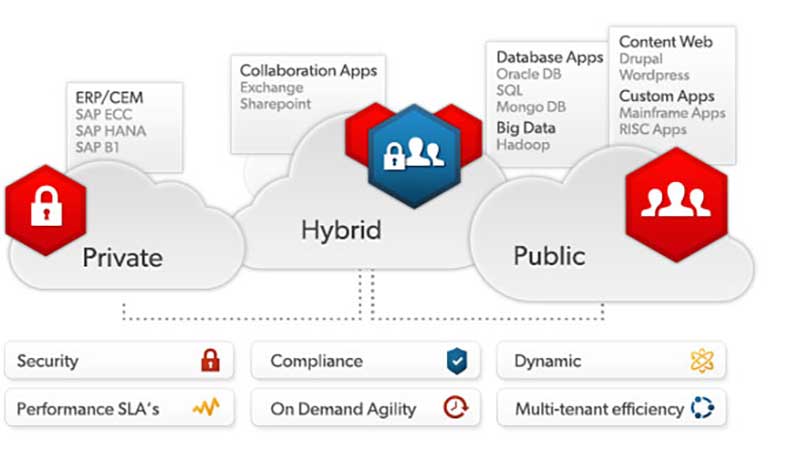 EMC and VMware have announced they are to merge their respective cloud service assets add the Virtustream cloud offerings and form a new company under the Virtustream brand.
The plan will see EMC and VMware split ownership of Virtustream and which will be headed by the existing CEO of Virtustream Rodney Rogers. The launch of the newly restructured Virtustream business comes at an interesting time.
Dell has announced its plan to purchase EMC and as part of the deal VMware will continue to operate as a separate business unit. What is immediately unclear about this announcement is just where Virtustream will sit should the Dell merger go through. Would it be left alone like VMware? Would it become part of Dell and gain Dell's cloud assets? Either way it seems that the new company is already off to an interesting start before it does anything.
What assets does the new Virtustream get?
On paper, this new Virtustream business looks very interesting. According to the press release it will take on and integrate:
The cloud capabilities of EMC Information Infrastructure
VCE
VMware vCloud Air
VCE Cloud Managed Services
Virtustream's Infrastructure-as-a-Service
EMC's Storage Managed Services and Object Storage Services offerings
This is a strong portfolio of products but who is it aimed at? The most obvious target would the cloud services provider market which is growing rapidly. It would provide them with an integrated Infrastructure as a Services (IaaS) solution that they could easily deploy into their cloud data centres. It would also appeal to those companies who have a significant VMware installed base but who have yet to make the move to a private cloud solution.
One of the key elements of the release is that Virtustream will: "integrate and extend existing on-premises EMC Federation private cloud deployments into the public cloud, maintaining a common experience for developers, managers, architects and end users."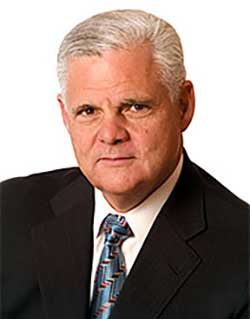 While there is still a clamour for IaaS larger enterprises are keen to look at a hybrid cloud option. This would enable them to keep data and some applications in their on-premises cloud while moving some things off into the public cloud. It would also support their ability to quickly deploy additional assets when there is a business surge such as the launch of a new product.
Joe Tucci, EMC Corporation Chairman and CEO said: "Through Virtustream, we are addressing the changes in buying patterns and IT cloud operation models that we are seeing in the market. Our customers consistently tell us that they are focused on their IT transformations and journeys to the hybrid cloud. The EMC Federation is now positioned as a complete provider of hybrid cloud offerings."
VMware gets its own Cloud Provider Software business unit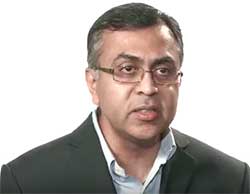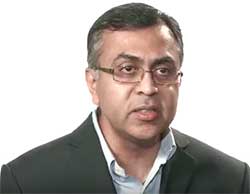 Alongside this VMware is going to develop its own Cloud Provider Software business unit which is to be led by Ajay Patel. It will focus on developing new software and solutions for cloud providers including the VMware vCloud Air Network for hybrid cloud. With the recent announcement between VMware and IBM SoftLayer over hybrid cloud, it will be interesting to see if SoftLayer is soon announced as using the vCloud Air Network.
According to the press release the new business unit will: "incorporate assets and people from the VMware vCloud Air Application Services business, vCloud Director and vCloud Air Network teams, as well as Virtustream's Software Business including Advisor Planning and Migration tool, xStream cloud management platform and Viewtrust governance, risk and compliance solution."
One of the obvious concerns here is that if Virtustream gets part of the vCloud portfolio and VMware keeps the rest, who will have overall control of product planning, development and launch dates? As we have seen with other vendors recently, most notably IBM's Security Division, there is a realisation across the industry that it is hard to build a properly integrated business when you don't have control over product lifecycles. Relying on others who will have different priorities can cause difficulties for everyone concerned, not least customers.
Conclusion
It's interesting that EMC and VMware would choose to setup a separate company at this point to handle their cloud assets yet keep some of them in-house. It gives the impression of confusion as to what exactly Virtustream is being created for. There is also the inevitable question of why now?
Of course, decisions like this are not made in an afternoon over a cup of tea but then nor are deals to offer $78bn for a company. It would be surprising if this deal wasn't known about before the Dell negotiations started and announcing it at the same time as Dell World seems a little defensive from EMC and VMware.
Given the assets that Virtustream is being handed, it is hard to see how it could not be successful. The only major challenges will be ensuring that there are no public disagreements over the timing of vCloud releases or else customers might just rethink plans to use Virtustream.