Equinix and Rackspace have announced that they are to collaborate to offer private access to Rackspace cloud services from Equinix IBX (International Business Exchange).
According to the today's announcement the deal between Equinix and Rackspace will: "offer direct access to Rackspace dedicated data centers via direct cross connects, as well as through Equinix Cloud Exchange, the interconnection solution that provides direct access to leading cloud providers from a single port."
Rackspace customers get the advantage of being able to use this link to Equinix IBX to access not just Rackspace but other cloud service providers. For those customers who are building multi-cloud solutions this will provide them with a network infrastructure that is private, secure and has low latency.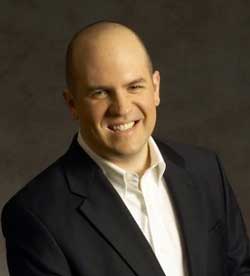 John Engates, Chief Technology Officer, Rackspace said: "Equinix's vast global datacenter footprint and the direct network access they provide to leading cloud platforms such as Microsoft Azure is a very powerful combination.  With this new collaboration, Rackspace continues to simplify interconnection to multiple clouds in a way that enables our customers to reap the full benefits of the hybrid cloud – cost savings, scalability and increased performance – in a managed and secure way."
The same benefits are also available to Equinix customers who are now able to add Rackspace to the list of companies that their customers can connect to. The first of these benefits will enable Equinix customers to access Microsoft Azure via Rackspace and other cloud service providers will be announced later.
The press release highlight three key elements of this deal:
Equinix provides private, reliable connectivity from a customer's infrastructure to Rackspace, as well as to additional cloud service providers.  The service is ideal for enterprise customers looking to build hybrid cloud deployments, with components hosted at Rackspace as well as others hosted externally.  Direct, private access provides the performance and reliability of a private cloud with the cost benefits of the public cloud.
Rackspace services will initially be available through the Equinix Cloud Exchange platform in Chicago, Dallas, and Washington, D.C., with future expansion planned for EMEA and Asia Pacific.
Availability on the Equinix Cloud Exchange allows Rackspace to provide their customers with an agile mix of Rackspace hosted applications, such as database replication, along with the ability to build out a multi-cloud strategy via the Exchange's supported leading cloud service providers.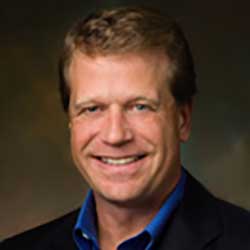 According to Mark Adams, Chief Development Officer, Equinix: "Today's cloud applications require higher performance than ever before. Together with Rackspace, we are making it easier for customers to access and deploy the cloud infrastructure that makes the most sense for them.
"RackConnect Global inside Equinix will give our customers new hosted cloud services, and Rackspace customers will benefit from access to any cloud provider on the Cloud Exchange, thus making multi-cloud a reality."
Equinix IBX and Cloud Exchange key to cloud interconnection
This deal follows on from Monday's announcement that Equinix is working with SoftLayer to connect Equinix Cloud Exchange and SoftLayer direct Link to private a high-speed, secure and private link for hybrid cloud customers. With Equinix publishing research earlier in the month where the Enterprise of the Future is identified as being interconnected, these two deals show that Equinix is keen to be at the centre of connectivity between cloud service providers.
Equinix is keen to establish itself as the go-to company for cloud provider interconnection. Having purchased Telecity it now has an extensive set of data centres and connections making it easy to promote itself as the honest broker in the interconnection market.
The raises the question as to whether it will run its existing business and Telecity as separate concerns while sharing interconnections through IBX and Cloud Exchange or fully merge the two businesses. Either way it will be important for cloud providers to understand what is happening so that they can begin to help customers plan and design their multi-cloud environments.
Equinix will also have an eye over its shoulder at Interxion. Over the last three years they have been targeting resellers, distributors and service providers in order to help them build out their own cloud services. They are also playing the broker game and making their own announcements about integrating connections with other providers clouds.
It will be interesting to see where this now goes. There are several other companies who are looking at this space and they will be looking to see how successful Equinix is. If they see it building a significant business that is repaying the high levels of investment it has made in the last decade they will all want to follow suit and become cloud interconnection brokers themselves.
Conclusion
One of the challenges to supporting large enterprises moving to hybrid cloud where they need to pull together all the different cloud services that their business units have adopted is the interconnection. That is what makes this deal so interesting because it demonstrates the ability of Equinix to deliver interconnectivity to cloud providers.
For both its customers and those of Rackspace, the fact that this opens up the ability to cross connect using a low latency, secure link will be something that they will want to take advantage.