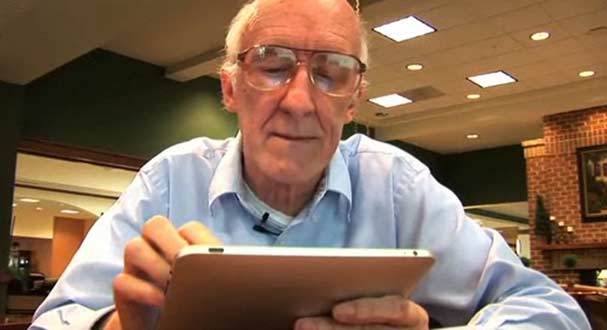 Dementia suffers are to get support from a new app called RemindMeCare which will be launched next week by Health Connected Ltd.
It is estimated that there are over 850,000 people in the UK who suffer from some form of dementia and the numbers are growing. The Royal College of Nursing published its own research that showed the number of people suffering from dementia will exceed 1m by 2025.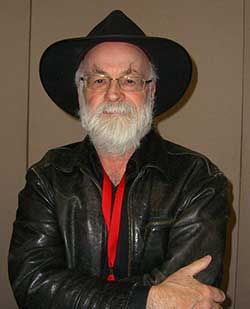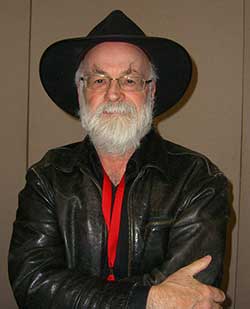 The subject of dementia has received a lot of attention over the last eight years, mainly due to the announcement by the author Sir Terry Pratchett who talked publically about his battle with Alzheimer's, the most common form of dementia. Although Pratchett died in March, his work to highlight the struggles of those with dementia is still keeping it in the public eye.
RemindMeCare stores what it calls reminiscence data around the users. This consists of photographs, music, games and the past history of the patient. According to the app authors it is designed to help stimulate long-term memories and conversation to help sufferers from feeling increasingly isolated as they struggle to remember things from their past.
Professor Stephane Duckett, psychologist at the Royal Free Hospital commented: "RemindMeCare is a lot stronger than any other dementia systems I have had experience with."
Assistive technology aids dementia sufferers
This is not the first time assistive technology has been announced to help people suffering from dementia. Many of the devices on the market are aimed at making living with dementia easier but there has also been a move to get people to create living scrapbooks that can be stored in the cloud and played back by digital photo frames. Some types of assistive technology that are currently available include:
Automated reminders that use a range of other technologies such as motion sensors. This can be set to remind people to close and lock doors or use a timer to tell them it is time to eat or go to bed.
Clocks and calendars that not only record the time and date but also whether it is day or night and the season of the year.
Locater devices that identify where keys, wallets, TV remote and other often misplaced items are.
Safety technology that uses motion sensors to turn on lights, turn off cookers and taps if left on for too long and to detect if a person has had an accident. This is probably the most mature part of the technology for sufferers.
Movement aids that help track where someone is if they wander off or proximity alarms that alert a carer or family member to someone having left their normal environment.
Telephony-based care systems have been around for several years and include body alarms that can be pressed to summon help and also detect if the person has fallen or needs medical assistance. They are often connected to many of the other alarm systems already mentioned and will alert family, a carer or even the emergency services depending on how they are configured. With modern mobile technology these are becoming increasingly relied upon to help locate people who have gone missing.
App to be launched by Vince Cable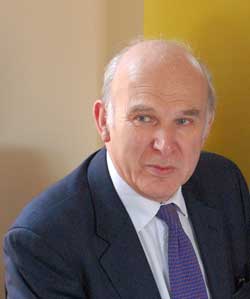 The app will be launched on 26th October in London by former MP, Vince Cable. The event will include a panel debate to talk about how best we can help people and what can be done in terms of research and funding.
According to the press release the details of the launch are:
2.15pm:  Address by Vince Cable, Former Secretary of State for Business, Innovation & Skills
2.30pm:  RemindMeCare introduction and strategy by Etienne Abrahams and Simon Hooper
3.00pm:  Panel discussion chaired by Vince Cable based on the role of technology in care and social policy.
Panellists:
Sam Mauger, CEO, AgeUK
Nadra Ahmed OBE, Chairman, National Care Association
Mandy Thorn MBE, Founder, Shropshire Partners in Care; care home owner; Vice-Chair National Care Association
Lindsay Royan, Head of Psychological Services, North East London NHS Foundation Trust
Amina Memon, Professor of Psychology, Royal Holloway
Derek, dementia peer support group member at Kensington, Chelsea & Westminster Memory Service
The initial launch is aimed at the professional care market and the app is expected to available to the wider public within 18 months. The price for using the app has been set at 10p per service per user per day.
Sue Hodder Chief Operating Officer of Homelink, a care centre in Whitton, Middlesex, said: "The RemindMeCare app has made a huge difference to the lives of our patients. Days for people with dementia can be monotonous and it's often very difficult for carers, whether family members, friends or members of our staff, to really engage with them.
"RemindMeCare is an excellent way to stimulate conversation with patients and for those who can't visit very often to contribute to improving the lives of their loved ones."
Conclusion
There is no cure for dementia all that can be done is to help allieviate the additional stress and distress that the condition creates. Helping sufferers with assistive technology ensures that they can live as independent a life as possible.
Memory loss is one of the biggest worries for those diagnosed with any form of dementia. Technologies such as RemindMeCare provide an opportunity to help people cling on to their memory for as long as possible.