In a brief press release Memset announced that they had opened their 2nd Official accredited data centre in Reading. We spoke to Nathan Johnston, Sales Manager at Memset to get the real story behind the announcement.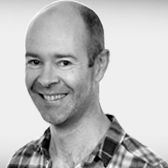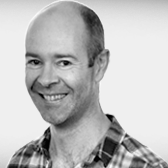 According to Johnston Memset has been working with Everest for the last year to complete the accreditation of the Everest data centre in Reading to Official status. For those unfamiliar with the classification, this blog post by Kevin Richards, Head of Security and Accreditation for G-Cloud explains it.
In fact Memset offers two flavours of Official, Official over Internet and Official over PSN. Only the former is available from the new Reading location at the moment, while the latter is from their existing data centre.
The data centre has actually been live for some time and is capable of housing up to 1000 cabinets. Memset actually has a small proportion of this live already, with approximate 60 cabinets live already with customer but with reserved space to grow to several times that capacity.
Johnston explains the reason behind finding a partner rather than building their own data centre:
"We've already got one data centre in Dunsfold that we own. We own the bricks and mortar, we own the building and the surrounding car parking etc. We don't want to get into owning real estate, that's not what we do as a business. Therefore we made a decision and chose Everest based on it being a modern facility and based on cultural similarities between Everest and ourselves. They are privately owned and they are debt free, so are we and we decided that we wanted them as our second site. Also they have very similar aspirations to us in terms of security access control and environmental friendliness."
Johnston also confirmed that the Dunsfold location is only running at 25% capacity so why open a second data centre already? Johnston was quick to answer: "It is giving us the ability to have a second dedicated site with the same official security accreditations that we have for the Dunsfold site."
It is this Official accreditation that has been key to this. Memset has been able to offer replication and high availability to its private customers for some time, but now it can do the same for those Government customers who require the Official certification.
Surprisingly the press release omits to mention the links between their two sites. According to Johnston this is provided by a 10GB network link. Memset use an open source VPN over it to provide dedicated tunnels for clients with guaranteed bandwidth. Without a 10GB link, which  Johnston admitted is barely being used, the new data centre wouldn't be a serious option for disaster recovery. It raises the question as to why Memset has not mentioned it before.
Green and Lean
Why choose Everest? Johnston expanded on the cultural similarities that revealed that Everest were also a private startup company that was also debt free and green initiatives. The Reading data center has N+1 air conditioning and also: "leverages air-side economisers and a hot air containment system that enables the outside climate to cool the data centre for the majority of the year and drawing on local renewable energy supplies to power the facility."
Security was also improved this year, which no doubt contributed to the accreditation. Everest installed biometric security stations that scan the eyes of every visitor into its data centre. Everest was only founded in 2012 and having completed its first data centre in Green Park, Reading is now looking to build its second on the M25 periphery, though the location has not yet been released.
On working with Memset Ed Butler, Managing Director from Everest commented: "We are delighted to bring our technology to the UK Government's G-Cloud initiative and help support Memset address the increasing demand for IaaS requirements."
Conclusion
The accreditation of their second data centre should help Memset increase sales to Government departments looking for disaster recovery within the security level of Official.
The press release gave the impression that this is about 750 racks being deployed today. In reality, Memset has bought into a facility capable of supporting 1000 racks although only 750 are currently ready to be occupied rather than are being deployed immediately.