New Data centre connections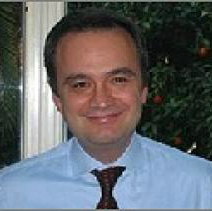 Renzo Ravaglia, EVP Service Provider at Interoute, commenting in the press release: "Interoute has one of Europe's largest and most advanced networks. The new deployment not only augments existing routes, it also provides an expansion into new datacentres, ensuring that Interoute maintains its place as a leading provider for the telecoms operators and internet giants who rely on our network services."
It is a shame that Interoute has not yet shared which data centres have been lit up. This may of course be because of the recent announcement around the Easynet acquisition. Easynet has one data centre in Amsterdam in Schipol-Rijk and it might be that some of those fibre metres are being used to connect up the former competitor.
Conclusion
That Interoute is still investing in rolling out fibre indicates that it is still experiencing growth in terms of usage. What is surprising is the lack of detailed information around the announcement and what plans there are for future expansion. It may be that they will announce the lighting up of several new data centres in a separate release, we shall see.
Certainly Amsterdam is of key importance as a city rich in Data Centres, its central location makes it popular for most of the Cloud companies. OVH who made a major announcement at their summit in Paris earlier today have not yet opened a data centre in Amsterdam, and it is perhaps surprising that it was not on the list for Europe.
In stretching out its fibre network in its home nation Interoute is ensuring that it will continue to be a major player there. Martijn Ten Kate, Country Manager, Interoute Netherlands, commented in the press release: "This expansion is testament to Amsterdam's importance as a global internet exchange and key location for multinational enterprises. Not only are we expanding capacity, we are also offering diversity on routes in and out of Amsterdam that are imperative in this ever growing city."